Winners Announced for Governor's Cup Sailing Race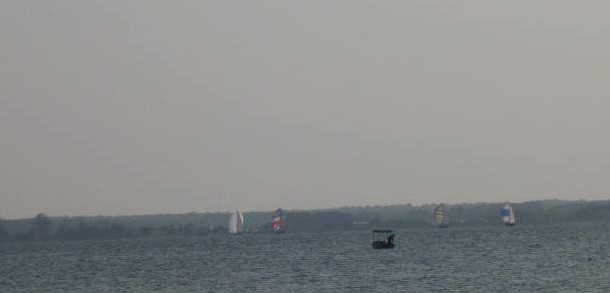 On Saturday morning, more than 150 boats sailed into St. Mary's City for St. Mary's College of Maryland's 39th annual Governor's Cup Yacht Race and the preliminary results are in.
This year, a new Potomac leg was added to the racesome competitors started at Dahlgren, Virginia and ended at St. Mary's City along with the finishers from the original starting point in Annapolis, Maryland. Sailors competed in several different classes in both legs of the race.
Click here to view the preliminary results of the Annapolis starting point, and click here for the preliminary results of the Potomac leg.
Source: St. Mary's College