Trump Budget Calls for BRAC in 2021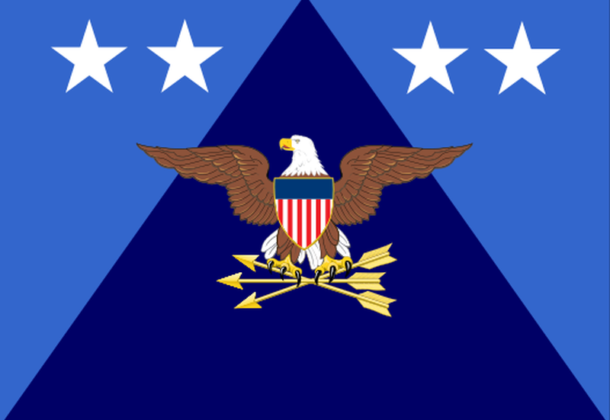 Morning Coffee is a robust blend of links to news around the Internet concerning the Naval Air Station Patuxent River

economic community. The opinions expressed here do not reflect opinions of the Leader's owners or staff.
The Hill reports President Donald Trump's budget calls for a new round of military base closures in 2021, adding to opposition already expected from defense hawks who want higher Pentagon spending to Democrats lambasting steep cuts in domestic spending.
The budget seeks $1.5 trillion in nondefense discretionary cuts and $1.4 trillion in Medicaid cuts over the course of a decade, while adding nearly half a trillion dollars to defense spending, reports The Hill.
Trump's FY18 budget includes smaller cost-of-living adjustments for veterans' benefits and eliminates those adjustments for some federal civilian retirees, reports Military Times. White House officials call the moves part of a broader strategy to balance the budget without sacrificing essential government services.
USNI News reports 15 months since the Pentagon made its budget requests, the FY 2018 budget is set to answer lingering Navy acquisition questions.
The Israeli military is not impressed with the US escalation against the Islamic State, opines Politico. US strategy in Iraq and Syria may be radicalizing the local population and spreading the hardest-core militants to sow havoc in neighboring Lebanon, say Israeli military and intelligence officials.
Former CIA Director John Brennan tells the House Intelligence Committee he had concerns that Russian officials may have successfully recruited aides from Trump's campaign to help the Kremlin's efforts to influence last year's presidential election and says the FBI probe into whether Russia meddled in the election is "well-founded," Politico reports.
In separate appeals to the director of national intelligence, Daniel Coats, and to ADM Michael S. Rogers, the director of the National Security Agency, Trump urged them to publicly deny the existence of any evidence of collusion during the 2016 election, reports The Washington Post.
The health IT company Document Storage Systems won an 18-month, $19 million contract to install an online patient self-scheduling system for the Veterans Affairs Department to be via the Internet or on mobile devices, reports Washington Technology.
Navy Times reports more than 25,000 sailors will advance this week to pay grades E-4 through E-6.  More than 96,000 sailors, active-duty, reserve full-time support, and selected reserve, passed this winter's advancement exams and are competing for 25,050 advancement quotas, giving sailors a roughly 26 percent shot at moving up this cycle.
The US.Supreme Court with a 5-3 vote rejected two North Carolina congressional maps, ruling they were unconstitutional because lawmakers relied too heavily on race when they redrew boundaries after the 2010 Census, reports The Washington Times.
Christmas in April St. Mary's County, in partnership with the community, rehabilitates the homes of low-income homeowners, particularly the elderly and disabled, and nearly 1,000 volunteers — some from NAS Patuxent River — assisted at 17 homes and two community projects during this year's event, reports The Tester.
Video: Nearly half of retail jobs could be automated in the next 10 years, reports Fortune.
Former Attorney General Doug Gansler (D) fares better in a head-to-head matchup with Gov. Larry Hogan (R) than four other Democrats who are also contemplating running for governor next year, according to a poll conducted for Gansler two months ago, reports Maryland Matters.
Contracts:
PAE Government Services, Arlington, Virginia, was awarded a $142,061,874 cost-plus-incentive-fee, foreign military sales (Afghanistan) contract for training and mentoring, and contractor logistics support for the Afghanistan National Defense Security Forces. Bids were solicited via the Internet with five received. Work will be performed in Afghanistan, with an estimated completion date of May 22, 2022. Fiscal 2017 other funds in the amount of $142,061,874 were obligated at the time of the award. US Army Contracting Command, Warren, Michigan, is the contracting activity (W56HZV-17-C-0117).
Affigent LLC, Herndon, Virginia, was awarded an $11,006,180 firm-fixed-price contract for Oracle software maintenance on previously-acquired licenses in support of Program Executive Office Enterprise Information Systems and Army Materiel Command. Three bids was solicited and two bids were received. Work will be performed in Fort Belvoir, Virginia, with an estimated completion date of Dec. 31, 2017. Fiscal 2017 operations and maintenance (Army); other; and research, development, test and evaluation funds in the combined amount of $9,086,633 were obligated at the time of the award. US Army Contracting Command, Rock Island Arsenal, Illinois, is the contracting activity (W91QUZ-09-A-0001).
Parsons Government Services Inc., Pasadena, California, was awarded a $69,980,565 cost-plus-fixed-fee contract (including options) for advisory and assistance services for facilities lifecycle management in support of technical, engineering, advisory and management support. This effort is required for the Missile Defense Agency facilities, military construction, and the environmental management directorate. Requirements include facilities lifecycle management, siting, site activation planning and programming, design, engineering, construction oversight, sustainment, demolition and disposal, deployment, and integration for geographically dispersed locations identified in this performance work statement. These locations include, but are not limited to, National Capital Region, Virginia; Huntsville, Alabama; Kirtland Air Force Base, New Mexico; Schriever Air Force Base, Colorado; Dahlgren, Virginia; Ft. Drum, New York; Vandenberg Air Force Base, California; Eareckson Air Force Station, Alaska; Ft. Greely, Alaska; Pacific Missile Range Facility, Hawaii; Kwajalein Island; Meck Island; Wake Island; Kodiak Island; Ramstein Air Force Base, Germany; Missile Defense Agency sites in Romania, Poland, and Japan; Clear Air Force Station, Alaska; Qatar; Saudi Arabia; United Arab Emirates; Central Command (CENTCOM) 1; and CENTCOM 2. Expected completion date of June 2022. Fiscal 2017 research, development, test and evaluation funds in the amount of $41,535 are being obligated at time of award. This contract was a competitively awarded acquisition with two offers being received. The Missile Defense Agency, Huntsville, Alabama, is the contracting activity (HQ0147-17-C-0034).