TPP to Present Vertical Lift Discussion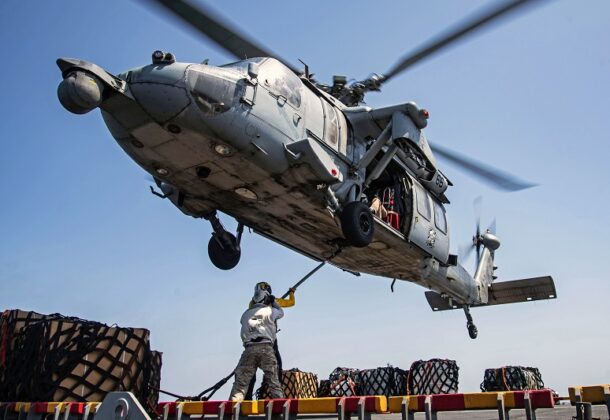 The Patuxent Partnership will present a panel discussion, "Vertical Lift: The Sky's the Limit," with keynote speaker BRIG GEN Matthew Mowery, assistant deputy commandant for aviation at the US Marine Corps headquarters.
5 to 7pm Wednesday, March 15
Patuxent River Naval Air Museum, Lexington Park, MD
Panel presenters also include the Association of Naval Aviation and the Marine Corps Aviation Association.
Panelists scheduled include:
COL Bob "Rider" Finneran, Branch Head, Air Warfare Systems/Assault Support at HQMC Aviation
COL Victor "Mooch" Argobright, Program Manager, Navy and Marine Corps Small Tactical Unmanned Aircraft Systems Program (PMA-263)
CDR Pat "Butters" Morley, Rotary Aircraft Branch Head (N980R); Future Vertical Lift (Maritime Strike)/MH-60S; Air Warfare, OPNAV N98, 5D453
Erin Lesko, Advanced Development Team Program Manager
Attire is business casual/military uniform of the day.
About The Patuxent Partnership
The Patuxent Partnership is a nonprofit member organization that fosters collaboration between government, industry, and academia to advance education through STEM-based initiatives; to advance technology through speaker programs, forums, and networking; to advance science and technology transfer through the exchange of ideas, information, and data related to technologies; and to increase workforce development through an array of initiatives.
To learn more about The Patuxent Partnership and its programs, visit its Leader member page.
Photo: An MH-60S Sea Hawk helicopter prepares to transport cargo from the flight deck of the amphibious assault ship USS Essex during replenishment in the Arabian Gulf in September 2018. (US Navy photo by Petty Officer 3rd Class Jenna Dobson)