TPP to Lead MD Junior Science Symposium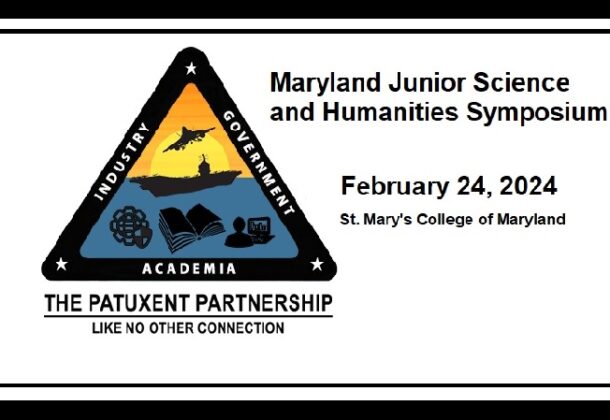 The Patuxent Partnership will lead the 2023 Maryland Junior Science and Humanities Symposium for the fifth year. Students throughout Maryland are invited to participate and compete for scholarships and the opportunity to present at the national level.
The format for the 2024 MD JSHS is as follows:
Students will register and submit a 250-word abstract online by November 27, 2023.
Abstracts will be reviewed, and if accepted, students will submit a full research paper by December 20. More details here.
JSHS is a US-wide program, funded by Department of Defense organizations to promote original STEM research and experimentation at the high school level, fostering creativity and academic achievement. Students present their research to their peers and practicing researchers in the DoD, industry, and academia. JSHS connects talented high school students, teachers, and research professionals, and expands the talent base to support the needs of the military and the nation.
About The Patuxent Partnership
The Patuxent Partnership is a nonprofit member organization that fosters collaboration between government, industry, and academia to advance education through STEM-based initiatives; to advance technology through speaker programs, forums, and networking; to advance science and technology transfer through the exchange of ideas, information, and data related to technologies; and to increase workforce development through an array of initiatives.
To learn more about The Patuxent Partnership and its programs, visit its Leader member page.