There's More to Explore in St. Mary's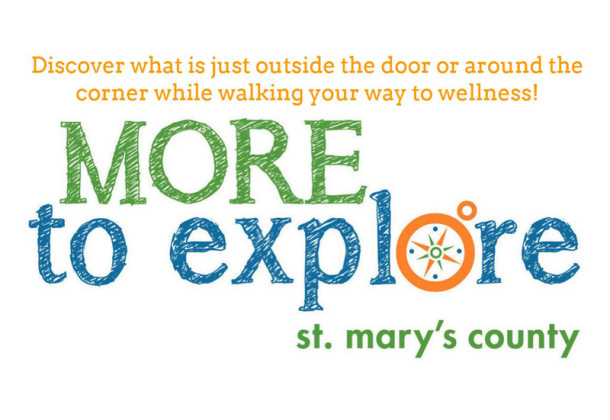 The Health Eating Active Living Action Team is again hosting the More to Explore program for St. Mary's County from June 18 through Aug. 25, 2018. The HEAL Action Team is part of the Healthy St. Mary's Partnership, supported by MedStar St. Mary's Hospital.
More to Explore encourages residents to explore the amazing parks, historical sites, and farmers markets right here in St. Mary's County.
To participate begin at your local library. When you sign up for the summer reading programs at the local libraries, you also will receive a Passport booklet describing the many places to explore and find adventure in St. Mary's County, Maryland. Or, if you aren't participating in summer reading this year, pick up the Passport at any local library and get started visiting these sites. The Passport booklet also can be printed here. Also visit the site for more information.
Anyone interested in being a sponsor can click here to see the sponsorship form.
When you visit one of the places in this year's More to Explore program, you will find a place in the booklet to complete a rubbing of the marker at that location. Once they've visited 12 or more sites, participants bring their Passport back to the library for a prize and entry into drawings for even more prizes.
This initiative of the HEAL Action Team is just one program to bring together community organizations and residents and begin to focus on ways to incorporate healthy eating, weight management, and active living into the lives of local residents. The principles of HEAL seek to prevent and control chronic diseases such as cancer, diabetes, heart disease, and high blood pressure. An active lifestyle can prevent some of these diseases altogether and help manage them when they do occur.
The purpose of More to Explore is to introduce community members and bring residents back to visit the sites that can help support healthy eating and active living in St. Mary's County, all year.
For more information and one-click access to a full list of resources available at MedStar St. Mary's Hospital, visit its Leader member page.