Theater Presenting 'Dial M for Murder'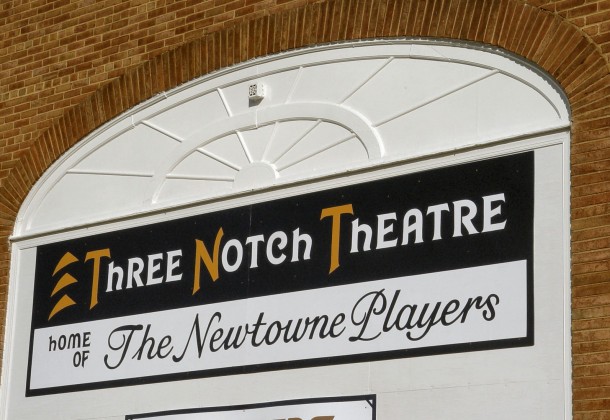 "Dial M for Murder," the classic Frederick Knott thriller, is next on the theater schedule for The Newtowne Players. The play will be presented through Feb. 26, 2017, at Three Notch Theatre.
The theater is at 21744 South Coral Drive in Lexington Park, MD 20653.
The play is being directed by Wade Thompson.
The show will be presented at 8 pm Thursday through Saturday evenings,with a Sunday matinee at 3:30 pm. Tickets are $15 for adults, $13 for students, seniors, and military, and $10 for children younger than 12. Tickets for the Thursday performances only are $10 for all seats.
For tickets, click here or call 301-737-5447.
In "Dial M for Murder," Tony Wendice has married his wife, Margot, for her money and now plans to murder her for the same reason. He blackmails a scoundrel he used to know into strangling her and arranges a brilliant alibi for himself. Unfortunately for Tony, the murderer gets killed and the victim survives.
Theatergoers will have to come to the performance to find out what happens next.
The Knott play premiered in 1952 on BBC Television, before being performed on stage in the same year in London's West End in June, and then New York's Broadway in October. In 1954, it was made into a movie with director Alfred Hitchcock. The movie starred Ray Milland and Grace Kelly.
Upcoming Shows at Three Notch
The Newtowne Players theater group is a 501(c) (3) non-profit organization.
For more information about scheduled shows, membership, sponsorship or ways to volunteer, visit the group's website, linked to above.
"Over the River and Through the Woods" will be directed by Thomas Esposito from April 21 through May 7, 2017.
May 26 through June 4 will bring "A Night on Broadway: Sight, Sound, and Song" directed by Thomas Esposito and Diane Trautman.
"Once Upon a Mattress," to be directed by Stacy Oosterink, will be performed July 7 through 30, 2017.
Lexington Park news is SPONSORED BY