SMECO Nominating Committee Meets May 13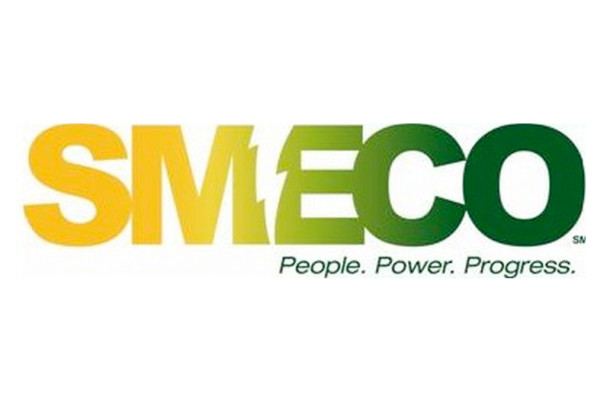 The Southern Maryland Electric Cooperative SMECO Nominating Committee will meet at 9 am Saturday, May 13, 2017, to select candidates for the SMECO Board of Directors.
The meeting will be held in the board room at 15035 Burnt Store Road in Hughesville, Maryland.
The 2017 Nominating Committee members are:
Calvert County: Terence N. Gibson of Prince Frederick
Charles County: Joseph L. Gardiner Jr. of La Plata, Edward Holland III of Waldorf, and William B. Young Jr. of Waldorf
Prince George's County: Manning Clagett of Accokeek and Ernest H. Riess of Brandywine
St. Mary's County: Edith M. Bell of Chaptico, George A. Brown of Loveville; and Catherine Brenda Coates of Lexington Park
Customer-members interested in being nominated by the committee should submit their application by Friday, May 5, 2017, to SMECO, Attention: Joe Densford, Board Attorney. Applications may be mailed to P.O. Box 1937, Hughesville, MD 20637 or delivered to Terrie Barringer at 15035 Burnt Store Road in Hughesville.
Alternatively, a member may submit a petition, signed by any group of 15 or more SMECO members, no later than Friday, June 23, 2017. All candidates, including those running by petition, must complete a board of directors candidate application. To obtain an application, contact Terrie Barringer at 240-528-9747 or terrie.barringer@smeco.coop.
The nominating committee will select candidates for the five available board positions. Elections will be held to fill one position in Calvert County, one position in Charles County, one in Prince George's County, and two in St. Mary's County. Board members will be elected by mail, and election results will be announced at SMECO's annual meeting on Wednesday, Aug. 23, 2017.
Customer-members will receive ballots in the mail and completed ballots must be returned by mail prior to the annual meeting. The meeting, which will be strictly a business meeting, will be held at Middleton Hall in Waldorf, and there will be no entertainment, no food and drinks, and no attendance prizes. Election results will be announced at the meeting, but no voting will occur on-site.
Selection of nominating committee members complies with SMECO's bylaws. For more information regarding the committee, nominations, and director qualifications, refer to Article IV, Sections 4.02 and 4.03. A copy of the bylaws may be obtained online at SMECO's website linked to above or from a SMECO office.
Other Upcoming Events
The 15th annual Gaff-n-Go Rodeo will be held May 20, 2017, at the Meadow Event Park in Doswell, Virginia. This event offers an opportunity to see SMECO linemen compete in events that test their agility, skill, and safe work practices — talents vital to the work they perform daily. The event is free to the public and provides an opportunity for members of the community to see just what it takes to be a utility lineman—skill, strength, and respect for electricity. The top three teams and top three apprentices receive paid entry to the International Lineman's Rodeo to be held Oct. 14, 2017, in Kansas City, Kansas. If you would like more information on attending the Gaff-n-Go Rodeo, click here or call 804-968-4073.
Cyclists can now register for SMECO's sixth annual benefit ride. The SMECO 75 Bike Ride, beginning at the cooperative's headquarters building in Hughesville, will be held June 3, 2017. The ride will feature a 75-mile route for experienced cyclists and two shorter routes, as well. Four rest stops will be stocked with appropriate fuel for cyclists, and lunch will be served at the finish. Participating cyclists also will receive event-themed items. The deadline to register is May 3. Click here for more information and to register.
To learn more about SMECO, visit its Leader member page.