SMECO Files to Adjust Rates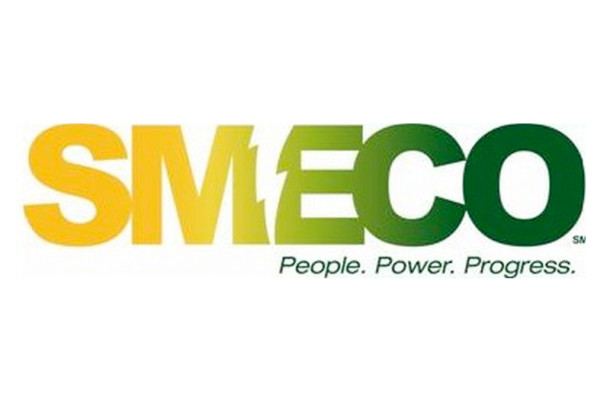 Posted for SMECO
Southern Maryland Electric Cooperative has requested to adjust electric rates for its Distribution Service to go into effect March 2016.
SMECO's request made to the Maryland Public Service Commission, is the first request to adjust electric rates in more than five years. SMECO's customer-members would see an increase of 4.45 percent.
SMECO decreased the Standard Offer Service (SOS) energy charges over the past year so SMECO residential customers will still be paying about $17 per month less than last summer.
"To ensure our customer-members receive reliable service, SMECO has undertaken some major construction projects in the past five years. The Cooperative's Southern Maryland Reliability Project, which was completed in November 2014 at a cost of $108 million, epitomizes SMECO's focus on maintaining the highest standard of reliable service for customer-members," said Austin J. Slater, Jr., SMECO president and CEO.
He added, "The 230-kilovolt loop through our service territory was first envisioned by our former colleagues in the early 1970s, and we expect it to provide enough capacity to see us through the next 50 years."
There are two main components to a SMECO bill: Standard Offer Service and Distribution Service. The requested increase would alter the Distribution Service charges – a measure designed to help harden the Cooperative's delivery system and enhance service reliability. This component represents the investment SMECO makes in utility equipment, poles, transformers, and conductor, as well as employees, vehicles, and facilities: all necessary to carry electricity to your home.
The other component of the bill, SOS, together with the Power Cost Adjustment, covers the cost of power. That portion of the customer bill has decreased over the past few years, hitting a 10-year low in June 2015. SMECO makes no profit on Standard Offer Service. The wholesale price that SMECO pays for power is passed on to customers without any mark-up. SMECO's reduced power costs have resulted in savings this summer of more than $28 a month for average-use residential customers compared to last summer. SMECO's distribution rate filing does not affect the SOS portion, which makes up about 60 percent of the average residential customer bill.
SMECO's rate filing proposes a Distribution Charge of $0.04367 (4.367 cents) per kilowatt-hour (kWh), about three-fourths of a cent per kWh more than the current Distribution Charge of $0.03606 (3.606 cents) per kWh for residential customers. SMECO is also filing to adjust the Facilities Charge, currently $8.60 per month, to $10.75 per month; the Facilities Charge has not changed in more than 20 years.
SMECO's rate filing also calls for a decrease in the Distribution Charge to $0.0415 (4.15 cents) per kWh in the following year, along with a step increase to the Facilities Charge to $13.44 per month. The rate structure changes are designed to bill more fixed costs at a fixed rate, rather than a variable rate.
"We know customers are sensitive to cost increases. Coupled with SMECO's efforts to contain costs and purchase low-cost reliable power, customer-members can also manage their electric bill by taking advantage of the variety of energy saving programs we offer," Mr. Slater said. He added. "As a non-profit electric cooperative, revenue from our customers' bills generates the working capital required to continue providing the most reliable service possible. Net margins not required for working capital are passed back to our customer-members in the form of Capital Credits. Our goal from the beginning has been to bring our customer-members – our owners – reliable electric service at a reasonable rate. As the infrastructure is replaced and expanded, SMECO continues to focus on providing that reliability. SMECO works hard to keep rates low, but reliability does have a price tag."