Senate Appropriations Panel Giveth and Taketh Away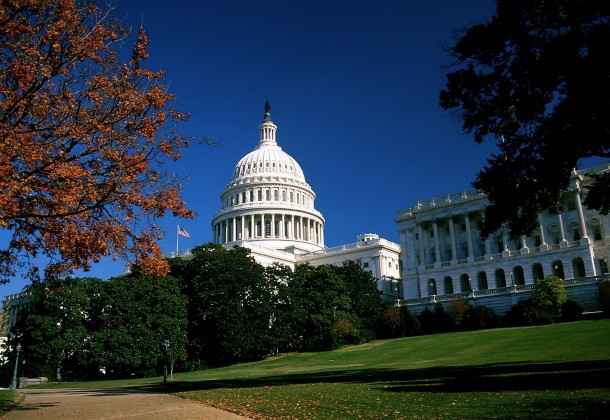 Morning Coffee is a robust blend of links to news around the internet concerning the Naval Air Station Patuxent River economic community. The opinions expressed here do not necessarily reflect those of the Leader's owners or staff.
A Senate panel on Tuesday approved nearly $550 billion in military spending as part of a bill that would keep alive weapon systems the Pentagon wanted to retire, Navy Times reports. The chamber's Appropriations Defense subcommittee unanimously approved legislation that would give the Pentagon $489.6 billion in base spending and $58.3 billion in war funding. It would block a long list of weapon system retirement proposals or Pentagon plans to not purchase systems next year to save money.
The Senate Appropriations Defense Subcommittee approved a bill July 15 that would provide $500 million less for defense IT than President Barack Obama's budget requested, Federal Computer Week reports. A bill summary provided by the subcommittee justified the lower figure — which it said was 3 percent below the president's request — by saying, "trimming IT funding will help prioritize and better target non-cybersecurity IT investments in an era of fiscal constraint."
Not all the UCLASS stakeholders, including Congress, are on the same page with regard to the drone's requirements. Rear Admiral Mat Winter says that elements of the Joint Staff "and others," have views that diverge from the surface Navy's and the CNO. "The Navy and CNO wants it for carrier group" duties, Winter said, while the purple community is more interested in the aircraft serving Combatant Commanders, Breaking Defense reported.
The Predator XP, an updated version of the ubiquitous Predator UAV, has made its first flight, according to an announcement by General Atomics. The flight occurred June 27 at Castle Dome Airfield in Arizona, C4ISR & Networks reported. Upgrades to the XP include triple-redundant avionics, an Automatic Takeoff and Landing System (ATLS), a Lynx multi-mode radar with Maritime Wide Area Surveillance (MWAS), high-definition electro-optical video, an improved Claw sensor control and image analysis software system, an Automatic Identification System (AIS) for maritime vessel monitoring and tracking, and a more efficient propulsion system.
For the first time in a decade, the Air Force has opened its primary space launch program to competition with the July 15 release of an RFP for a 2016 launch. That's something startup rocket company SpaceX and Congress have pushed for vigorously, Breaking Defense reports. It's also a blow to the United Space Alliance — formed by Boeing and Lockheed Martin – which has monopolized the Evolved Expendable Launch Vehicle (EELV) program since its inception. SpaceX now must convince a skeptical Air Force it should be certified as safe and reliable to launch a costly national security satellite.
The K-MAX unmanned helicopter is still doing the heavy lifting of moving cargo in Afghanistan, three years after its initial six-month deployment. Remotely controlled by operators, its success has prompted industry to invest in researching how to make the K-MAX fully autonomous, National Defense reports.
Governments on every continent are hiding an increasing reliance on private companies to snoop on citizens' digital lives, the U.N. human rights office said Wednesday. The report points to evidence of a growing complicity among private companies in government spying, the Associated Press reports, saying governments around the world are using both legal and covert methods to access private content and metadata.