Self-Driving Cars in Terrorists' Future Also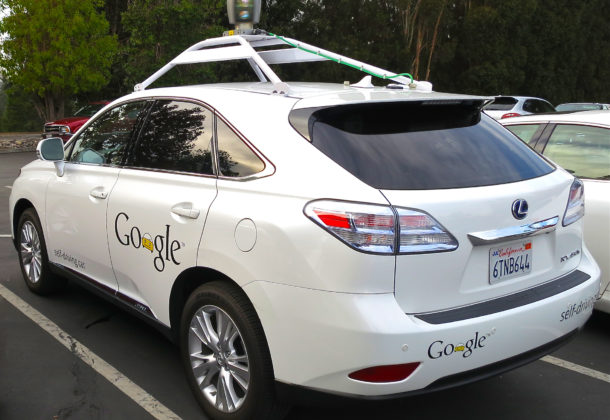 Morning Coffee is a robust blend of links to news around the Internet concerning the Naval Air Station Patuxent River

economic community. The opinions expressed here do not reflect opinions of the Leader's owners or staff.
Autonomous vehicles will be one of the most important and disruptive technologies in the future, a forecast not lost on terrorist groups looking at self-driving cars in place of suicide bombers, or for ramming attacks, reports the Cipher Brief.
Russia repeatedly fails to concur with Japan, South Korea, North Korea, and the US about the reach of North Korea's Hwasong-14 ICBM test last July, reports c4isrnet.com. Russia, alone, says the missile was only intermediate range, not intercontinental. The Diplomat offers possibilities of what this might mean, be it technical error, political gamesmanship, or a genuine deficiency in Russian capability to accurately assess the missile.
Maryland Matters guest commentary by Matt Mossburg reports on the opioid epidemic and why we are losing.
North Korea reopened a border hotline with South Korea, restoring a channel of direct dialogue and signaling a possible thaw in relations between the two Koreas, reports The New York Times. The return of the telephone hotline at the village of Panmunjom, which straddles the Demilitarized Zone, the world's most heavily guarded border, came two days after North Korea's leader, Kim Jong Un, made a rare overture to the South in his New Year's day speech.
NSA's top talent is leaving because of low pay, slumping morale, and unpopular reorganization, reports The Washington Post. Since 2015, the National Security Agency has lost several hundred hackers, engineers, and data scientists, according to current and former US officials with knowledge of the matter. The potential impact on national security is significant. Headquartered at Fort Meade in Maryland, the NSA employs a civilian workforce of about 21,000 there and is the largest producer of intelligence among the nation's 17 spy agencies.
US Central Command plans a more aggressive Afghan military pressuring Taliban and other insurgents over the normally quieter months of Afghanistan's winter, followed by an offensive in the spring, to change the course of a war now entering its 17th year, reports Military Times.
Tricare allotment snafu hits more than 4,000 Prime beneficiaries, reports Military Times, requiring these 4,000 beneficiaries in the former North region to make a one-time payment to cover their January enrollment fees due to mistakes made during the transition to the new Tricare East region contractor.
DoD's inspector general to review readiness problems at Military Sealift Command, reports Navy Times. A Government Accountability Office report revealed a spike in readiness issues over the past five years for ships that provide critical at-sea resupplies of fuel, ammo and other essentials. Equipment casualties have almost doubled over the past four years.
Australian Army adopts Marine Corps-style hand-to-hand combat training, reports Marine Times. The program teaches Marines to engage the enemy with hand-to-hand combat, edged weapons, and weapons of opportunity.
Contracts:
Melwood Inc., Upper Marlboro, Maryland, was awarded an $18,552,775 firm-fixed-price contract for base operations at Fort Meade, Maryland. One bid was solicited with one bid received. Work will be performed in Fort Meade, Maryland, with an estimated completion date of Dec. 31, 2018. Fiscal 2018 operations and maintenance (Army) funds in the amount of $9,472,666 were obligated at the time of the award. US Army Mission and Installation Contracting Command, Fort Belvoir, Virginia, is the contracting activity (W91QV1-18-C-0008).