Rogue IT Admins Are Cybersecurity Threat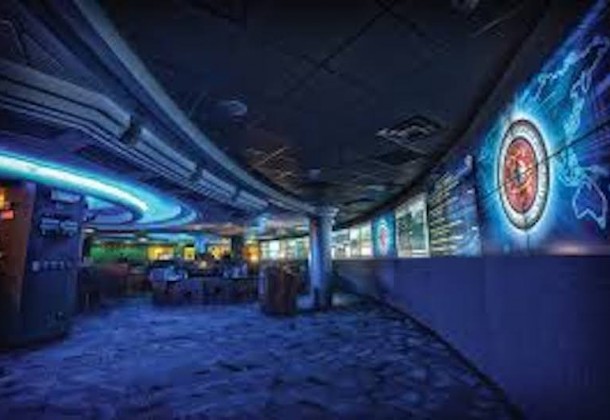 Morning Coffee is a robust blend of links to news around the internet concerning the Naval Air Station Patuxent River economic community. The opinions expressed here do not necessarily reflect those of the Leader's owners or staff.

The most dangerous cybersecurity threat facing US military and intelligence agencies might not be another country attempting to steal secrets, but rather a rogue IT administrator bent on destruction of critical infrastructure, reports POLITICO. A skilled federal IT administrator or other computer worker would be able to shut down government computers, disable military navigation systems, or even destroy critical infrastructure like power plants or oil refineries causing extensive loss of life.
Defense Industry Daily reported NAVAIR's announcement of technical meetings for companies interested in presenting a candidate to replace the Super Hornet. An Analysis of Alternatives is scheduled for next year to replace the F/A-18E/F and EA-18G by 2030. The announcement is  an addendum to a market survey let by NAVAIR Warfare Analysis and Integration Department.
Armed Services Committee Chairman Carl Levin (D-Mich.) does not expect a full Senate vote on the 2015 defense policy bill before Congress adjourns next week, reports The Hill. The committee released its draft in May, but the bill has had no floor time.
The Northrop Grumman RQ-4 Global Hawk UAV demonstrated expanded radar and communications capabilities this summer, reports C4ISR&Networks. The UAV demonstrated new maritime modes for its Multi-Platform Radar Technology Insertion Program.
The DoD is in the final stages of negotiations with Lockheed concerning an eighth batch of F-35 fighter jets, with an agreement weeks or perhaps only days away, reports Reuters. The deal is valued at over $4 billion and includes 43 Joint Strike Fighters.
A recent report, "Cloud Control: Moving to the Comfort Zone," determined that 89 percent of federal IT professionals still feel apprehensive about migration to the cloud, according to Washington Technology. Despite wanting to increase the use of cloud computing, many government workers believe that agencies face roadblocks like the challenges of remediation for data exceptions, data integration, and collaboration/interoperability.
Preliminary design review of an aerial refueling capability has been completed for the E-2D Advanced Hawkeye radar aircraft, reports C4ISR&Networks. The refueling capability will be installed on new E-2Ds as well as retrofitted to existing aircraft.
The Office of Personnel Management (OPM) plans to terminate its contracts with USIS, the security clearance contractor that was targeted last month by a cyberattack, reports NBC4. The computer network intrusion compromised the personal files of as many as 25,000 government workers. USIS has said it was targeted by what it described as a "state-sponsored attack."
Navy leaders are hailing the future amphibious assault ship USS America's aviation capabilities, according to Aviation Week. The ship is scheduled for an October 11 commissioning and does not have a traditional well-deck which makes room for the latest aircraft, specifically the MV-22 Osprey and in the future, the F-35B Lightning II.
A briefing to relay the findings and recommendations of a special US Navy task force regarding a new small surface combatant warship has suddenly been delayed, reports DefenseNews. The report was completed at the end of July and a classified briefing was scheduled for Tuesday but was postponed and has yet to be rescheduled.
Commander Gavin Duff, former fighter squadron commanding officer and Commander Thomas J. Dickinson, former CO of the destroyer USS Barry, have been named winners of the prestigious Vice Admiral James Stockdale Award, according to Navy Times. Commander Duff once served as a test pilot at NAS Pax River.