Fresh, Fun New Restaurant on Solomons Boardwalk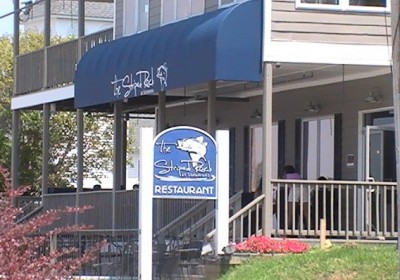 Posted by
The Dorsey Law Firm
Pax II  
This weekend come out and enjoy fresh, local seafood and produce, or a perfectly seared steak at The Striped Rock, the newest restaurant on the Solomons boardwalk.
With a menu boasting house cut pommes frites, clams casino, strawberry brie salad, tarragon shrimp, pan fried soft crab and much more, you're sure to find fresh, unique dishes guaranteed to please even the most picky patron. The Striped Rock also serves local craft beers and a fantastic selection of frozen drinks, specialty cocktails and fresh squeezed juices.
So, if you're tired of going to the same old burger place every Friday, and are ready for something fresh, fun and creative, come check out The Striped Rock  in Solomons, with two levels of indoor and outdoor seating overlooking the Patuxent River.
The Striped Rock is a great place to enjoy a relaxing evening, or a romantic date night.
[youtube=https://www.youtube.com/watch?v=V90vY5_Vdto]