Pentagon Hiring More Civilian Workers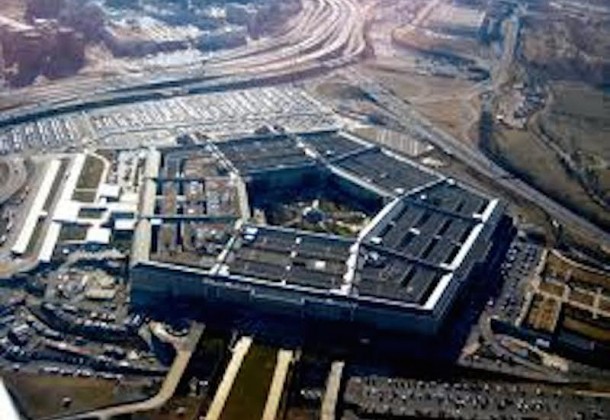 Morning Coffee is a robust blend of links to news around the internet concerning the Naval Air Station Patuxent River

economic community. The opinions expressed here do not reflect opinions of the Leader's owners or staff.
The Pentagon is hiring more civilian employees to support burgeoning investments in cyber, intelligence, engineering, shipbuilding, and logistics, reports Breaking Defense.
Kadena Air Base in Japan grounded its fleet of F-15 fighter jets Monday after a crash that seriously injured a pilot on a routine training mission who was forced to eject, reports UPI. The plane crashed, and the pilot was recovered.
The program office overseeing the Marine Corps' CH-53 King Stallion wants to put together a cost reduction team to help make the aircraft more affordable, reports Marine Corps Times. Last month, NAVAIR awarded Sikorsky a contract for $4,494,545 to create a cost reduction team working on the heavy lift helicopter.
The DoD Military Family Readiness Council has elevated the issues of military spouse employment and quality of education for military children to the attention of DefSec Jim Mattis, reports Military Times, recommending that these factors be important considerations when making strategic basing or mission alignment decisions.
The computers of a US Navy contractor were breached by Chinese hackers early this year, reports The Washington Post. Hackers stole hundreds of gigabytes of information about secret projects.
Even as India prepares to buy advanced missiles from Russia, the US touts the "strategic importance" of the relationship between Washington and New Delhi, reports Defense One. Russia has long been India's top weapons supplier, but the US has been gaining. The US has been trying to deepen relations with India for a decade. In recent weeks, the Pentagon renamed its geographic warfighting hub US Indo-Pacific Command.
The US Navy is pushing ahead with plans to field the High Altitude Anti-Submarine Warfare Weapon Capability on the P-8A Poseidon maritime multimission aircraft, reports IHS Jane's 360, despite comments made to the contrary by some senior service officials.
AT&T announced a five-year cooperative research and development agreement with the US Air Force Academy, which will focus on cybersecurity, the internet of things, Smart Base solutions, 5G, and software-defined networking, among other emerging technologies, reports Defense Systems.
The US is pressing European allies to ready more NATO battalions, ships, and planes for combat in a fresh move to shore up NATO's deterrence against a potential Russian attack, reports Reuters. An increasing focus on Russian deterrence by the Pentagon could foreshadow the deployment of more US troops to Europe, reports Military Times.  The Senate Armed Services Committee wants a review of how the US Army is postured in Europe to deter Russia, reports Defense News.
A Navy satellite system will help Marines communicate on the move and in previously difficult environments, such as heavy vegetation or urban areas, reports Marine Corps Times. The Mobile User Objective System, or MUOS, is a narrowband satellite system that provides smartphone-like capabilities to increase voice and data communications access.
The race for governor in Maryland just got serious and voters are starting to pay attention, says a Maryland Matters analysis of the race. Early voting begins in two days on June 14, 2018.