NAWCAD Industry Day Set April 18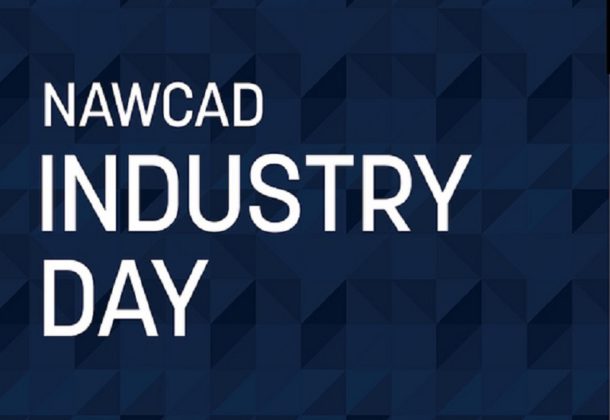 The Patuxent Partnership will host NAWCAD Industry Day on April 18.
8am – 11:30am Tuesday, April 18
University System of Maryland at Southern Maryland SMART Building
44219 Airport Road, California, MD
The day's agenda:
8-8:10am Welcome and introductions with Bonnie Green, TPP executive director, and Jeff Guarnero, head of the NAWCAD Procurement Group/CCO.
Audience polling – Rick Tarr, director of NAWCAD Tech Transfer Office; Director, SOMD Tech Bridge.
8:10-9:30am NAWCAD Strategic Initiative Panel and Q&A
NAWCAD Business Strategy Overview – Christian Utara, Executive Director, NAWCAD WOLF
Workforce Strategy-Ron Crescini, NAWCAD Chief Technology & Strategic Operations (CTSO) Office Director & RDT&E Portfolio Manager (SSTM)
Rapid Experimentation – Anthony "Tuna" Schmidt, Rapid Prototyping, Experimentation and Demonstration, NAWCAD
Science & Technology Strategy – Jennifer Prentice, Ph.D., Director of Advanced Technology Development and Transition, NAWCAD Chief Technology & Strategic Operations
9:30-10am Kristi DePriest, NAVAIR SBIR/STTP Program Manager
10-11am LRAF Updates/Acquisition Updates
Jeff Guarnero, Head, NAWCAD Procurement Group/CCO
Alfred "Bunky" Hensler, Division Head, NAWCAD Procurement Group
11-11:30am Q&A/Closing with Jeff Guarnero.
12:30pm Southern Maryland Small Business Roundtable Meeting
Registration is free to all attendees. Register here.
TPP respectfully asks that each company limit participation to three attendees so that they can accommodate everyone interested in attending.
Registration does not require membership in The Patuxent Partnership.
About The Patuxent Partnership
The Patuxent Partnership is a nonprofit member organization that fosters collaboration between government, industry, and academia to advance education through STEM-based initiatives; to advance technology through speaker programs, forums, and networking; to advance science and technology transfer through the exchange of ideas, information, and data related to technologies; and to increase workforce development through an array of initiatives.
To learn more about The Patuxent Partnership and its programs, visit its Leader member page.