Navy UAVs Integrate, Collaborate Across All Services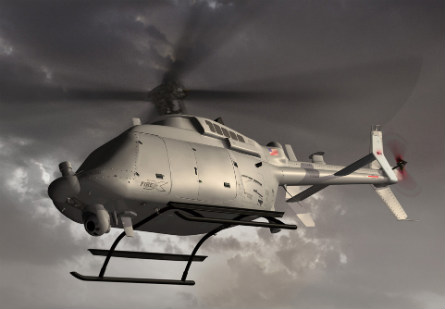 Morning Coffee is a robust blend of links to news around the internet concerning the Naval Air Station Patuxent River economic community. The opinions expressed here do not necessarily reflect those of the Leader's owners or staff.

The Navy and the Marine Corps are integrating their unmanned systems into existing combat organizations to take advantage of their real world knowledge, rather than create new groups dedicated to robotic weapons, according to SEAPOWER Magazine. The two naval services also closely collaborate with the Army and Air Force because they have more drone experience. Capt. Christopher Corgnati said the Navy is "about at the point the Air Force was a decade ago." He cited the performance of the Northrop Grumman MQ-8B Fire Scout which has made multiple on-ship deployments and said, "The operational impact of that aircraft every time it takes off is huge. It can't be overstated."
Rep. Adam Smith, (D-Wash.), House Armed Services Committee ranking member, supports the Pentagon's proposed cuts to  weapon programs, concluding that hardware cuts today would free funding for new weapon systems down the road, according to Defense News. Mr. Smith supported an amendment that aimed to kill a Republican effort to block the Navy from retiring 11 cruisers. Rep. Rob Wittman, (R-Va.), called the amendment and argument "ridiculous" and concluded that fewer platforms now would not deliver major savings and would leave the Navy less ready to fight.
Japan sees the F-35 as a key deterrent against the rising militancy of China and is committed to buying 42 F-35As with the possibility of ordering more in the future, reports Business Insider. China appears to agree, the state-owned Global Times tabloid called the JSF the worst nightmare for its Liaoning aircraft carrier. The publication believes that F-35s could strike the Liaoning with hard-to-intercept joint strike missiles from a safe distance and should also be able to locate and engage China's main aircraft, the J-15, before the F-35 is detected.
If the US doesn't loosen limitations on the export of unmanned systems partner nations may either build their own platforms or purchase drones from countries like China, reports Defense News. University of Pennsylvania professor Michael Horowitz said, "Building partner capacity to substitute or supplement for American capabilities is an important national security priority, and there is a strong [international UAV] demand."
Federal spending on Big Data technologies will start picking up in 2016 and rise steadily through 2018, according to Federal Times. A Deltek forecast shows a flattening out of federal Big Data spending for 2014 and 2015 due largely to sequestration effects followed by an upturn beginning in 2016. The projected federal Big Data spending will increase from $4.99 billion this year to $5.77 billion in 2018 with DoD's spending projected to jump from its 2013 $670 million to $880 million in 2018.
Iran displayed a copy of the Lockheed Martin Sentinel RQ-170 drone the nation shot down in 2011, according to RT.  The reverse-engineered drone manufactured by Iran was displayed next to the original downed US unmanned aircraft and local officials said that the pirated drone, allegedly equipped with an advanced system of data collection, video and radar telecom, is due to take test flights soon.
Lockheed Martin successfully integrated the latest cyber security standards into an open source software platform, reports The Wall Street Journal. This enables the unique and automated sharing of cyber threat indicators and malware between organizations and cyber sensors.
The Marine Corps began its first operational deployment of the Insitu RQ-21A Blackjack unmanned aircraft system NAVAIR announced last week, according to IHS Jane's 360. The deployment to an undisclosed location in Afghanistan began at the end of April.