Meet the Triad Seaplane at PAX Museum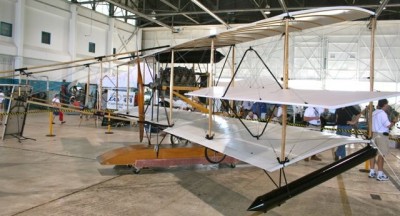 Posted for
Patuxent River Naval Air Museum
Community Builder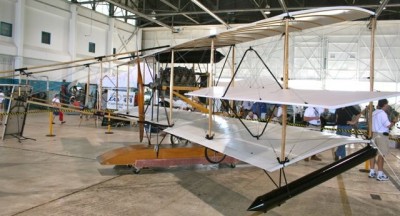 Meet the Airplane  noon – 3 pm Saturday Feb. 8, at the Patuxent River Naval Air Museum.
This month's meet-up event will feature the Curtiss A-1 Triad, the first seaplane and amphibian ever made, reports the seaplane's homecoming site.
The Curtiss A-1 Triad gained the  "Triad" in its name to represent a trio of venues. The Curtiss A-1 Triad can operate on land, air, and water.
Glenn Curtiss developed the "hydroaeroplane" Triad for the U.S. Navy in 1911 and sold a few to them after it met their requirements. For example, it had to carry two men aloft for two hours and fly 10 miles and back. Glenn Curtiss has come to be considered the Father of Naval Aviation.
The opportunity to meet the Curtiss A-1 Triad will give visitors an chance to also view the museum's exhibits and discuss this versatile aircraft with members of the EAA who actually constructed the aircraft. There will be special activities for children – and the flight simulators will be open.
There will be 50/50 raffle drawings at 1:30 and 3 pm. Food will be available for purchase from Days Off Catering. The panel members will gather for a discussion at 2 pm in the main exhibit hall where tables will be set up in case you would like to eat while you listen. An Aerocature print by Hank Caruso will be raffled as well. Each raffle ticket also gives you a discount at Mattedi Gallery.
Admittance to the museum is free, but donations are always appreciated. Visit the PAX Air Museum's Leader Profile to find more stories about the facility and its programs.