Meet Dr. Whitten of Whitten Laser Eye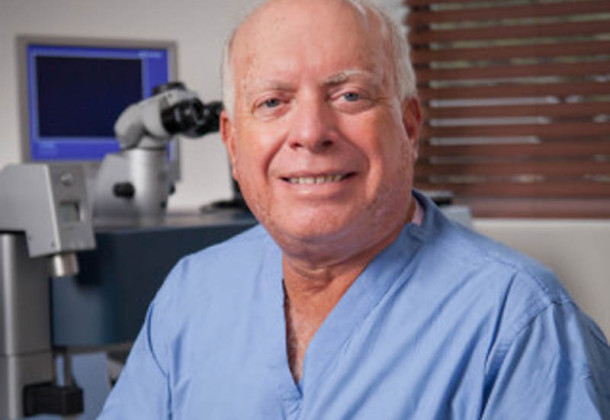 Whitten Laser Eye recently announced its expansion into the Washington, DC, area with the opening of a new office on Massachusetts Avenue in the District. Dr. Mark Whitten has been improving the lives of his patients for years.
Dr. Whitten is a board-certified ophthalmologist and medical director of Whitten Laser Eye. He has practiced ophthalmology in the region for more than 30 years and has built a national reputation for excellence in eye care. By remaining at the forefront of technological advances, he is able to achieve the very best vision results for his patients.
Dr. Whitten is a native of Richmond, VA. He received his undergraduate degree from the University of Virginia and his medical degree from the Medical College of Virginia. He completed his residency at the Washington National Eye Center at Washington Hospital Center. In addition, Dr. Whitten completed a rotating internship at Riverside Hospital in Newport News, VA. He went on to form a strong relationship with Georgetown University and Washington Hospital Center, training doctors for their residency programs.
Dr. Whitten has been recognized by VISX as one of the top ten surgeons in laser vision correction. For more than 10 years, he served as the regional medical director at TLC Laser Eye Center in Rockville, MD, Tyson's Corner, VA, Reston, VA, Richmond, VA, and Pittsburgh, PA.
While Dr. Whitten has achieved much recognition in his field and has earned many honors, he is most proud of his work with patients. He has performed more than 150,000 LASIK procedures, and is proud to give people the gift of sight every day. Dr. Whitten has worked with many professional athletes, celebrities, and politicians. As a resident of Southern Maryland, Dr. Whitten is proud to bring advanced vision care to these areas. In his free time, you might see him sailing, fishing, or on the golf course working on his swing.
Dr. Mark Whitten personally understands how clear vision can enhance your quality of life because he had his own laser vision correction procedure in 1995.
To schedule a complimentary reading vision or LASIK consultation, call:
Charlotte Hall, MD | (301) 825-5755
Richmond, VA | (804) 527-1963
Washington DC | (301) 825-5755
Learn more about Dr. Mark Whitten and LASIK eye surgery on his Leader Page.