MedStar Nurse on State Board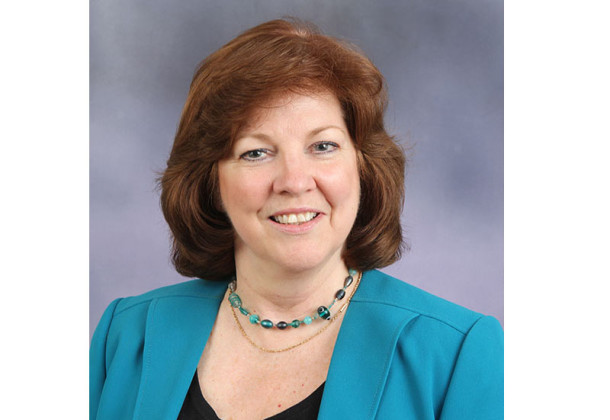 Posted for Medstar St. Mary's Hospital
A nurse at MedStar St. Mary's Hospital is now a leader in the State of Maryland.
MedStar nurse, MaryLou Watson, Vice President of Nursing at MedStar St. Mary's Hospital in Leonardtown, has been appointed President of the Maryland Board of Nursing (MBON).
The MBON regulates the practice of registered nurses, licensed practical nurses, nurse anesthetists, nurse midwives, nurse practitioners, nursing assistants, medication technicians, and electrologists. According to the National Nursing Database, Maryland has 73,086 RNs and 13,538 LPNs.
"I am excited for this opportunity which allows me to work with nurses across the state and understand issues in nursing from a statewide perspective," said Ms. Watson.
Ms. Watson has served as Vice President of Nursing at MedStar St. Mary's Hospital since November 2006. She is responsible for directing nursing services throughout the hospital and establishing quality standards for nursing care, treatment and practice.
While at MedStar St. Mary's, Ms. Watson has developed a Clinical Practice Council (CPC), which provides nurses with the mechanism to review practice issues, review best practices in nursing care, set best practice standards for nursing at the hospital, and allows nurses to develop autonomy and self-direction. She is an avid supporter of shared governance with the nurses. She also helped created the Patient and Family Advisory Council for Quality and Safety (PFACQS), a committee of hospital employees and community members who work with hospital leadership to incorporate the perspectives of patients, families and community into the care experience.
"The nurses on staff at MedStar St Mary's Hospital are among the most dedicated members of the nursing profession, and I am honored to work with them as they give their best for the patients of Southern Maryland," said Ms. Watson.
Ms. Watson, who has served on the MBON for seven years, will remain in the position until July 2016. In this governor-appointed position, members may only serve on MBON for eight years.
Ms. Watson joined MedStar St. Mary's Hospital from Southern Maryland Hospital Center in Clinton, where she served as the vice president of patient care services and chief nursing officer. Prior to her work at Southern Maryland Hospital Center, she served as vice president of patient care services and chief nursing officer at Montgomery General Hospital in Olney, Md., now known as MedStar Montgomery Medical Center, a MedStar Health hospital.
Ms. Watson received her nursing degree from the University of Maryland School of Nursing and her master's degree in administrative sciences from The Johns Hopkins University. She brings more than 30 years of experience in nursing to MedStar St. Mary's Hospital.
Ms. Watson's past and/or present community involvement includes participation as an examiner for the Malcolm Baldrige National Quality Award Program; a board member of the Maryland State Board of Nursing; participation in the national and Maryland Organizations of Nurse Executives; Maryland Hospital Association's legislative subcommittee; the American College of Healthcare Executives; and MedStar St. Mary's Hospital's representative on the St. Mary's County Chamber of Commerce.