Maryland Defense Network Highlighted at Event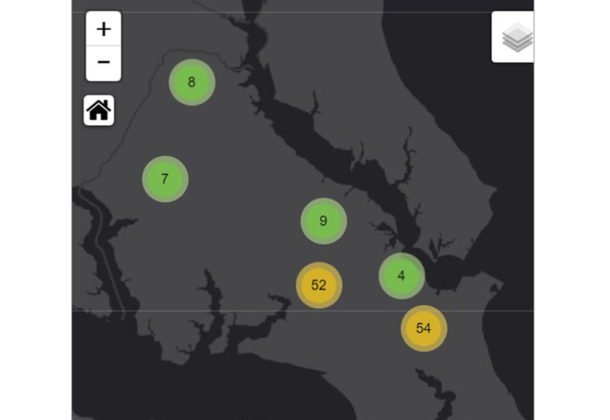 Learn the details about the Maryland Defense Network at a demonstration, hosted by The Patuxent Partnership, on Wednesday, April 19, 2017, at AVIAN LLC starting at noon.
Maryland Defense Network, or MDN, is a database that tracks defense reliance and supply chain networks of defense contractors. The MDN is presented through an interactive mapping tool, available to the experts in commerce, regional economic developers, and member companies.
According to its website, the MDN works to help mitigate potential problems and risks to the economic livelihood of Maryland businesses if there are cuts to the Department of Defense budget. It was created through a Defense Industry Adjustment grant offered by the Department of Defense Office of Economic Adjustment to the Maryland Department of Commerce. The grant was executed in conjunction with Towson University's Regional Economics Studies Institute.
The point of the MDN is to look at the extent of dependency the state's economy has on the Department of Defense and its budget.
The information offered through MDN is invaluable to Maryland companies that are on the supply chain networks of defense contractors. MDN can help those companies identify potential subcontractors, for relationships and teams, and give insight into the economic health of their regions.
Bring a bag lunch to eat during the presentation. AVIAN is located at 22111 Three Notch Road in Lexington Park, for easy access from Gate 1. Attendance is free, but advance registration is required to manage seating. Register on the TPP website.
About The Patuxent Partnership
The Patuxent Partnership works with government, industry, and academia on initiatives in science and technology, hosts programs of interest to NAVAIR and the broader DoD community, and supports workforce development including education initiatives and professional development. Call 301-866-1739.
To learn more about The Patuxent Partnership and its programs, visit its Leader member page.