K9 Cooper Retires From Sheriff's Office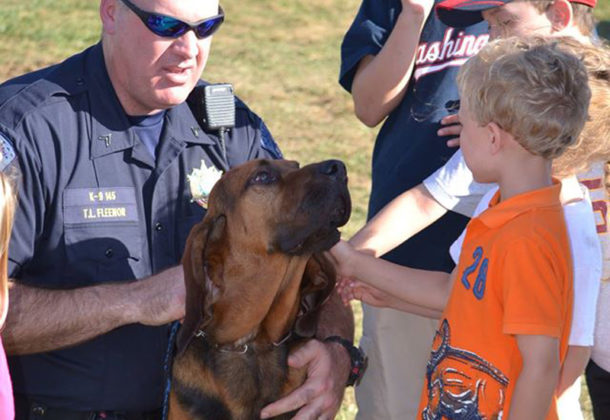 A respected member of the St. Mary's County Sheriff's Office has handed in his badge for a life of relaxation, rest, and rabbit-chasing. K9 Cooper, a bloodhound who has become well known in St. Mary's County, retired on Nov. 22, 2016, news that was officially announced by Sheriff Tim Cameron.
K9 Cooper faithfully served the citizens of St. Mary's County for nine years – a long career in dog years. K9 Cooper gained fame in the county for his appearances at K9 demonstrations, but his real role was performed in the K9 unit, where he was instrumental in the tracking of several missing persons over the years.
K9 Cooper will be missed by every member of the St. Mary's County Sheriff's Office, but most especially by his handler, Cpl. William Rishel, and former handler, Sgt. Todd Fleenor.
However, he is not completely leaving the sheriff's office. He has been adopted by Cpl. Gray Maloy and his family, who have stepped forward to provide the retired officer with a warm family environment. Cooper will be able to live out his retirement by frolicking and playing in a large, fenced-in yard at the deputy's home. Cooper will be the only dog in the household, ensuring he can look forward to many years of being spoiled and doted on by the every member of the Maloy family. Cooper has enjoyed a long career of service to others, so now he can relax and enjoy love, a big yard for running and playing, car rides, his very own kids and lots of treats.
Sheriff Tim Cameron and the men and women of the St. Mary's County Sheriff's Office are proud to wish K9 Cooper a very happy, and well-deserved retirement. For more information about the sheriff's office, click here.
For more about Lexington Park, visit the community's Leader member page.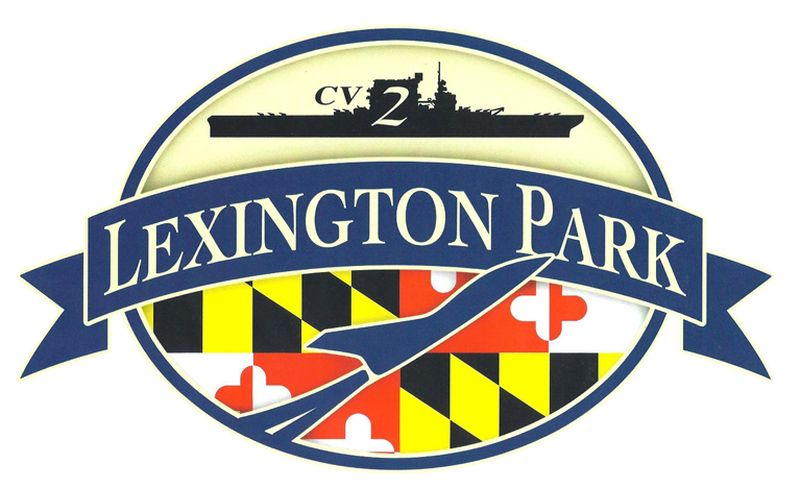 Lexington Park news is SPONSORED BY