Juneteenth Festival Planned June 16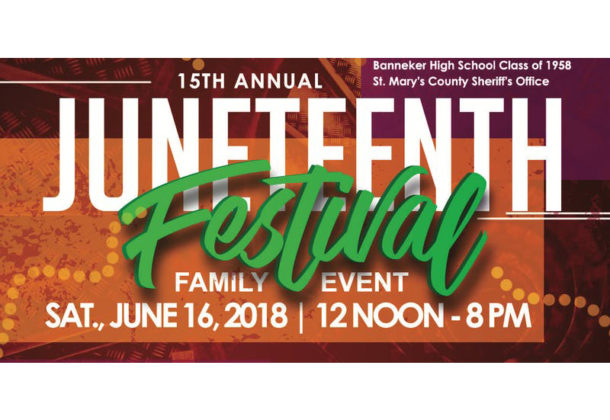 For the 15th year, the Unified Committee for Afro-American Contributions will offer its annual Juneteenth Festival to celebrate African-American heritage in St. Mary's County. The free event is set for noon to 8 pm Saturday, June 16, 2018, at John G. Lancaster Park in Lexington Park. MedStar St. Mary's Hospital in Leonardtown is a sponsor of the event.
Advertisers, vendors, and sponsors are invited to participate. Click on the event website for more information.
John G. Lancaster Park is at 21550 Willows Road in Lexington Park, Maryland.
The event has grown every year for 15 years, and this year new vendors and entertainment offerings will be available. Organizers do their best to provide enough seating, but attendees are invited to bring their own lawn chairs. Also, registration in advance of the event will help planners to make sure they can plan for the right crowd. Register by going to the website above and clicking "Register."
Local entertainers are being offered a chance to showcase their music at the event, hopefully from those bands that celebrate African-American heritage. Contact the organization on this website to suggest a band.
Several levels of sponsorship are available and sponsor donations will finance Juneteenth events and will support the mission of the Unified Committee for Afro-American Contributions—a 501(C)(3) non-profit.
For more information and one-click access to a full list of resources available at MedStar St. Mary's Hospital, visit their Leader Page.