Hoyer Speaks at Judy Center Luncheon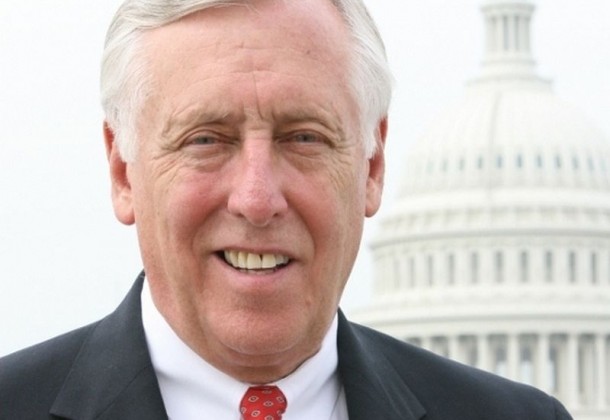 For 15 years, Judy Centers have been making a difference in the early education of Maryland's children. Recently, Congressman Steny H. Hoyer (D-MD) delivered remarks at a luncheon for the Judith P. Hoyer Foundation. The event honored every Judy Center, which were named in tribute to Congressman Hoyer's late wife.
The keynote speaker at the event was Mark Shriver, president of Save the Children's Action Network. More remarks were delivered by Libby Doggett, deputy assistant secretary of policy and early learning from the US Department of Education. The luncheon celebrated the 52 Judy Centers in the state.
"I was pleased to attend today's luncheon to recognize the outstanding work of Judy Centers across the state of Maryland," Congressman Hoyer said. "Children with Judy Center experience – many of whom already start at a disadvantage – are showing remarkable progress, and that success is directly attributed to the dedication, commitment, and skills of the Judy Center staff. I also thank the Baltimore Community Foundation and its network of donors for their significant contribution to expand the Judy Center network and ensure that even more children in the city can benefit."
Hoyer said he has been working in Congress to spread the Judy Center model, which has seen such success in the state.
"Every child in America deserves the same opportunities we're making more widely available in Maryland," Congressman Hoyer said. "That's why I worked hard last year to make sure Congress included support for the full-service, community schools model in the Every Student Succeeds Act we passed in December and have worked to secure the preschool development grant program that has helped fund the Judy Center expansion."
Congressman Hoyer is now working with his colleagues to ensure that this effort receives the funding necessary to be implemented. "I look forward to continuing to work to ensure that we're coordinating at the state, federal, and nonprofit levels to support our Judy Centers and make this resource available even more widely."
"Judy Centers offer a one-stop shop for an array of family services, all of which contribute to the success of Maryland's children," Dr. Karen Salmon, acting state superintendent of schools, said. "We are so fortunate to have the support of Congressman Hoyer as we work to improve student achievement throughout the state."
Judy Centers work with students in 60 Maryland school zones, coordinating educational and social service programs. The centers have collaborative partnerships with school districts and community-based organizations. When the Judy Centers were first implemented, fewer than half of Maryland kindergarteners were ready for school when they went to first grade.
Today, 83 percent of the students are ready, a 69 percent improvement for Maryland school-readiness.
In November, the Baltimore Community Foundation announced a $6 million initiative to grow the Judy Center network and ensure that even more children in the city can benefit.
Follow Congressman Hoyer on Facebook and Twitter.
For more information about House Democratic Whip Steny H. Hoyer, visit his Leader Page.