Hoyer Speaks at Regional Manufacturing Institute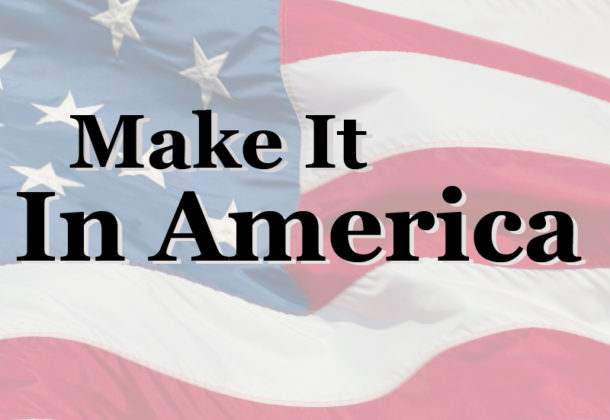 Congressman Touts Make It In America Agenda
On Aug. 21, 2018, Congressman Steny H. Hoyer spoke at the Regional Manufacturing Institute of Maryland on House Democrats' Make It In America agenda. The updated plan, detailed here, focuses on three core areas: education, entrepreneurship, and infrastructure.
After the event, Congressman Hoyer (Md., 5th) said speaking with the group had given him the chance to learn more about the important work done by the Regional Manufacturing Institute of Maryland to help businesses in the state be more competitive and energy efficient. "I was also glad to share House Democrats' updated Make It In America agenda with local business leaders, which was revamped based on input from Marylanders and Americans across the country," Congressman Hoyer said.
"During my Make It In America Listening Tour over the past year, I heard from workers, business owners, local leaders, innovators, students, and educators who told me that they want Congress to be a partner in helping them get ahead instead of just getting by," continued Congressman Hoyer.
That's why the Make It In America plan has been updated, and leaders are hoping that Congress will be able to implement different ideas that have been laid out in the agenda. The new ideas include rebuilding the country's aging infrastructure, making college more affordable to more people, and helping start-up businesses bridge the gap between incubation and investment.
"I appreciate the work the Regional Manufacturing Institute of Maryland is doing, and I join in thanking them for facilitating today's engaging dialogue," Congressman Hoyer said.
Earlier this summer, the congressman said, "We need to promote pathways to career opportunities and make training and education more affordable and accessible. We need to encourage entrepreneurship by ensuring access to workplace benefits like health care and retirement security, and we need to provide stronger tools to help innovators grow their ideas into successful businesses. We need to unleash our economy and job creation by repairing our aging infrastructure and building the innovative infrastructure of the future."
Follow Congressman Hoyer on Facebook and Twitter.
For more information about House Democratic Whip Steny H. Hoyer, visit his Leader Page.