Homeless Survey in Southern Maryland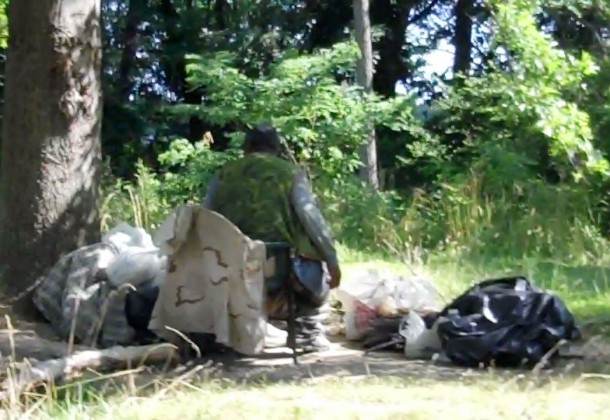 Posted for Three Oaks Center & Congressman Steny Hoyer
Each year Southern Maryland participates in the Point-in-Time Survey designed to count every sheltered and un-sheltered homeless individual in the region.
Congressman Steny H. Hoyer (MD-5) helped kick-off this year's event in La Plata, MD, on Tuesday. The 2015 Point-in-Time will be held today, Wednesday, Jan. 28.
"There is still more work to be done to alleviate homelessness in our community, and I'm proud that our community stakeholders and volunteers are working together to take action," said Congressman Hoyer. "Following last year's survey, we were successful in receiving 21 HUD-VASH vouchers in Southern Maryland to house homeless veterans in Calvert, Charles, and St. Mary's counties"
In 2012, Three Oaks Homeless Center in Lexington Park, MD received its first grant to address homelessness among veterans in Southern Maryland. The grants are repeatedly renewed and built upon. Three Oaks continues to expand its services to veterans threatened with homelessness and the obstacles that lead to homelessness.
"I thank our community leaders for their extraordinary work to promote greater access to affordable housing for our homeless population and for their focus this year on young homeless people," Congressman Hoyer said the day before the 2015 Point-in-Time count. "I look forward to everyone working together – volunteering their time and resources – to ensure that we have another successful survey count tomorrow."
The Annual Point-in-Time survey provides federal and state agencies with valuable information about the homeless population, which is important for grant applications for Southern Maryland. Results of the survey can lead to funding for local agencies to assist the homeless community. Point-in-Time surveys are conducted in communities across the country.