US to End Helium Sales, Still Bullish on Drones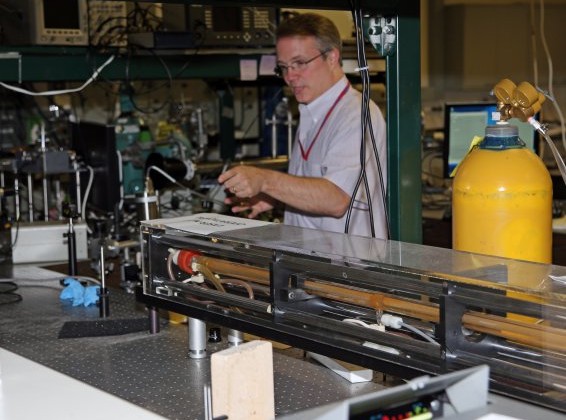 Morning Coffee is a robust blend of links to news around the internet concerning the Naval Air Station Patuxent River economic community. The opinions expressed here do not necessarily reflect those o

f the Leader's owners or staff.
The US is running low on its helium supply, enough of a a concern to the US Army to stop private sales of helium by the Federal Helium Reserve, reports Army.mil.
Northrop Grumman invests in UCLASS development for the US Navy and commercial use, says Defense Tech, which also reports Iranian high school students are being trained by the Iranian Revolutionary Guard to target drones. AeroVironment offers a UAS able to launch from your shoulder and run nine hours  on solar energy, reports Wired.
A smartphone demonstration of taking over an aircraft's flight path brings civilian attention to cybersecurity, reports Aviation Week. Russia's military is creating a new cyber warfare force, reports Defence Talk.
Air Force pilots who fly at high altitudes are showing brain lesions, reports Defence Talk, but no health issues have been related to the findings.
The White House has until the end of the month to announce the pay raise for federal employees, which is expected to be 1 percent, otherwise the 1.3 percent raise will kick in, reports Government Exec.
US Embassy in Yemen reopens, reports the Washington Post.
Navy recovers F-16 that went down off the Virginia Shore, reports Navy Times.
The Amazon-IBM cloud computing contract lawsuit was unsealed this week and calls the GAO re-opening of the contract irrational and against federal contracting law, reports FCW.
South Korea appears to be narrowing its selection down to the Boeing F-15SEs reports Aviation Week.
Despite a cordial  meeting at the Pentagon between US and China defense secretaries, China  specifically noted its sovereignty and maritime rights, says Defence Talk.
As deliberations in Washington continue over how to handle aid to Egypt, President Obama has quietly suspended military aid, reports The Daily Beast.
Navy is readying fuel cells for battle, reports Breaking Defense.
Ego appears the biggest factor keeping us from leaving bad decisions behind, reports Government Exec.
.