A Good Time to Buy a New Home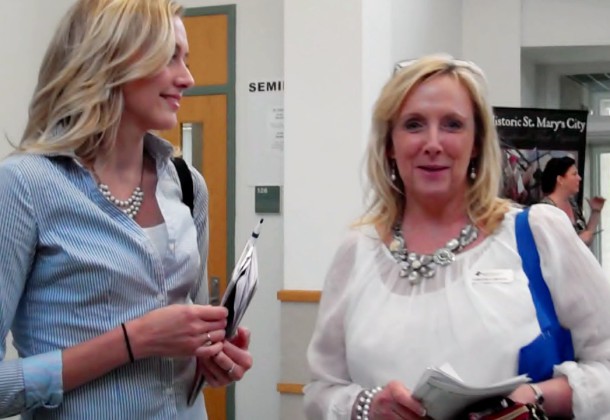 Posted for Primary Residential Mortgage Inc.
For a lot of people, getting a house loan, a mortgage, is daunting. It can be especially so for first time home buyers, which is a lot of the reason Tabatha Griffin of Primary Residential Mortgage in California, MD, likes working with first-time buyers the best.
But in the video below, she assures you she will "hold your hand" through any mortgage lending experience and through refinancing as well. She, as with the entire PRMI crew in the California, MD, office, is committed to Southern Maryland. They are committed to serving their clients and their community.
The California, MD, office of Primary Residential Mortgage, is notable for an office full of long-term and even life-long residents of Southern Maryland. The PRMI, California, MD, office supports a wide variety of community philanthropic events as a visit to their Facebook page makes delightfully clear. And they are also committed business neighbors, participating in civic service, including participation in the St. Mary's County Chamber of Commerce.
Their strong community outreach and corporate strength last year won the California office the St. Mary's County Chamber of Commerce "Emerging Business Award."
Ms. Griffin grew up in Southern Maryland and expresses pride in belonging to a community-oriented lender with deep roots in the region. It is PRMI's additional advantage to have a large corporation of many resources at their back. "Not just one or two products," Ms. Griffin says of the many home-buying options available from Primary Residential Mortgage, California, MD.
During the 2014 St. Mary's County Chamber of Commerce Business Showcase, where the Emerging Business Award is announced, a visitor walked into a video of Ms. Griffin and described how confusing a recent mortgage loan experience had been. She asked Ms. Griffin what she would do differently for home buyers.
Ms. Griffin smiled and repeated her motto of mortgage lending. "I will hold their hands," she told the woman.
Whether it's someone's latest mortgage, their first, or a refinance, Ms. Griffin sees her job as making the most options available and assuring her clients understand every step of the way, "from the first conversation until settlement," she says. Getting people comfortably into the homes they will love, says Ms. Griffin, is the very best part of her job. Making sure her clients understand the process and have her hand to hold all the way through is imperative in seeing her clients happily home.
In the video below she stresses good rates, which remain available today, the buyer's market in Southern Maryland continuing into 2015.
"There is a lot of good construction out there," Ms. Griffin says. Now, is a good time to get your new home.
Visit her at Primary Residential Mortgage, located at 23131 Three Notch Road, Suite 201, California, MD  20619; (301) 737-0001.