Give the Gift of Camp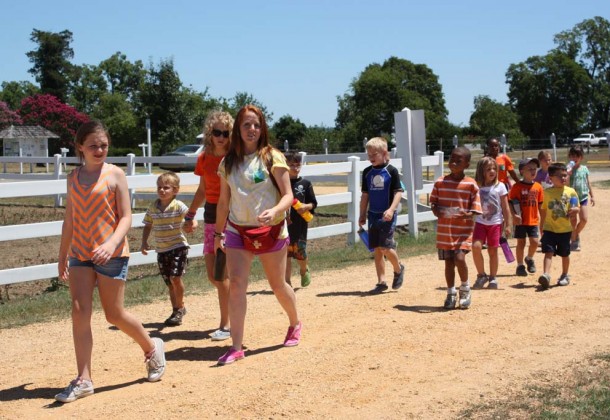 Posted by Greenwell Foundation
Community Builders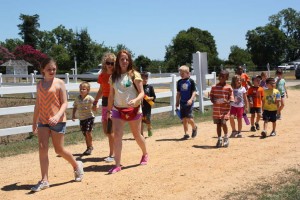 Toys come and go, but summer camp memories last a lifetime. Children who attend summer camp experience both organized and unstructured play time, make new friends, and enjoy outdoor adventures. Studies show summer camp can boost a child's self-confidence and help grow their sense of independence.
Every summer, hundreds of children attend Camp Greenwell and our specialty camps, all are inclusive and accessible — designed for all children at Greenwell State Park in St. Mary's County. They make new friends, go kayaking, learn archery, ride horses, play soccer and many other fun games, go fishing, build shelters, make campfires and so much more.
The Greenwell Foundation's summer camps offer all of these opportunities in several day camp options: Camp Greenwell – a traditional outdoor camp – as well as specialty camps including Horse Camp, Adventure Camp, Fishing Camp, and Volunteer Camp (new in 2013!).
Greenwell makes it easy to give the gift of camp with Camp Bucks. Greenwell Camp Bucks are available in any denomination and make the perfect holiday (or birthday present) for a child in your life. You can purchase a full week of camp or simply contribute any amount towards the cost of a week of camp. You can even buy Camp Bucks and designate them to the Greenwell Camp Scholarship Fund and give the gift of camp to a less fortunate child.
Camp Greenwell begins at the end of June and runs weekly session through mid-August. Session dates will be available in early January. Dates for specialty camps – Horse Camp, Fishing Camp and Adventure Camp – will also be available at that time.
Camp registration opens early — Feb. 1 — for Greenwell Foundation members and on March 1 for the general public. Specialty Camps fill up fast so consider becoming a member today. A Classic Membership in the Greenwell Foundation is just $50.00 per year.
Please visit www.greenwellfoundation.org or call 301-373-9775 for more information.