For Kids at AMG, It's Full STEAM Ahead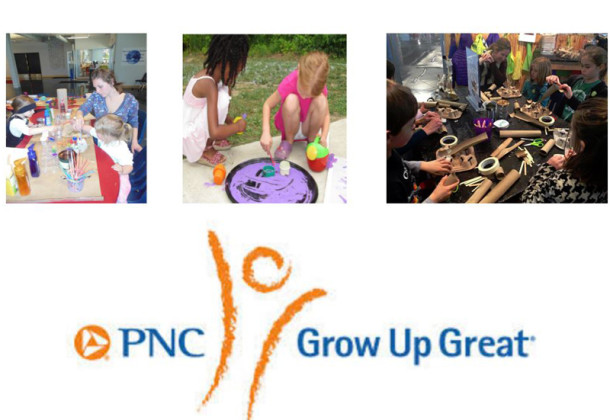 Preschool children and their families can learn and experience so many wonderful things at the free family event, Full STEAM Ahead, from 1 to 4 pm Sunday, Nov. 12, 2017, at Annmarie Sculpture Garden and Arts Center in Solomons.
Bring the whole family for hands-on investigations and incredible challenges made for kids. The November theme is "Measuring Up."
Annmarie Garden invites preschool children and their caretakers to visit the artLAB for hands-on investigations and challenges. This free program is designed to help children explore, observe, ask questions, and make predictions as they create and play. Activities themed around money are planned for this fun and imaginative session.
Parents and caregivers can join in on the fun, helping kids light up their imaginations and feel the excitement of learning. The programs are designed to plant the seeds of science, technology, engineering, and math learning for kids who are close to starting school, but not quite there yet.
There's no need to register for the event. Admission is free. If you are bringing a large number of kids, or you're a moms' club with a big group, let Annmarie Garden know you're coming by emailing programs@annmariegarden.org so AMG can be ready to have all the supplies needed.
The Full STEAM Ahead programs are funded by a grant from PNC Grow Up Great! For information, visit the Annmarie Garden website or call 410-326-4640.
About Annmarie Garden
An affiliate of the Smithsonian Institution, Annmarie Garden is located off of Route 2-4 on Dowell Road  in Solomons. The sculpture garden features a walking path that meanders through the forest past permanent and loaned sculpture, including more than 35 works of art on loan from the Smithsonian and the National Gallery of Art. Annmarie Garden also presents a variety of special events, gallery shows, and public art programs.
To learn more about Annmarie Garden, visit their Leader member page.