Flea Market Weekend at Maryland Antique Center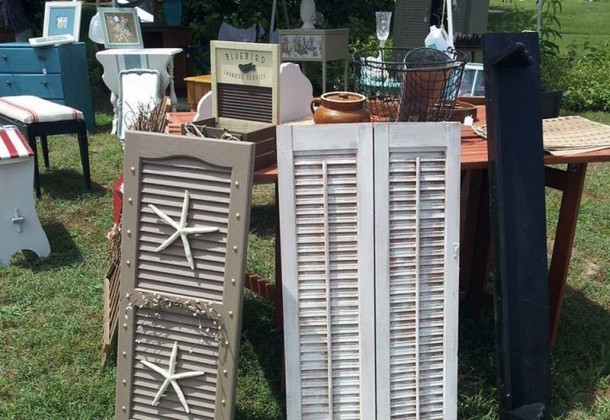 Posted for
Maryland Antique Center
Choose Local
July 19-20, the vendors return to Maryland Antique Center, which celebrates the third weekend each month by opening its parking lot along McIntosh Run to a growing flea market.
The large Center is filled  with 30 vendors under one roof. New unusual and unique items come in every day. Then on the third weekend of the month Maryland Antique Center opens its huge parking lot to a Leonardtown, MD, flea market. The Center is on southbound Route 5 next to McIntosh Run. Across the run from the Maryland Antique Center is the Port of Leonardtown Winery at the corner of Route 5 and Route 243, Compton Road.
The grounds are cool and refreshing. Meander the flea market of hundreds of antiques, collectibles, the unusual, and the completely unique. The  sprawling, creek-side grounds opens at 8 am both Saturday and Sunday, July 19 – 20.
In the video there is a glimpse of the creekside grounds of Maryland Antique Center, peeking through a wealth of glassware, just a sampling among the more than 30 vendors inside.
Maryland Antique Center is located on southbound Route 5 26005 Point Lookout Rd Leonardtown, Md., 20650) between downtown Leonardtown and Route 243 to Compton.
(301) 690-2074
http://marylandantiquecenter.com/