Fairy Houses, Gnome Homes on Display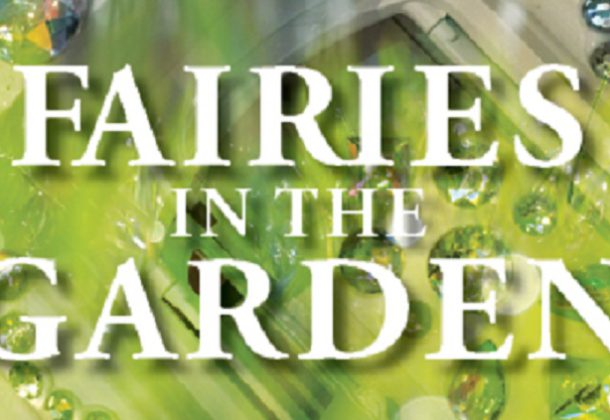 Local artists have created fairy houses, homes for gnomes, elf dwellings, and much more for the Fairies in the Garden exhibit at Annmarie Sculpture Garden and Art Center. They have used glitter, wood, fabric, and other varieties of natural and magical materials to create fantastical little homes that have been placed in the garden. Visitors can walk along the venue's enchanted path and admire the tiny houses.
There is still time to see the exhibit, which will be on display through Sept. 4, 2017.
Contributing artists are Kassidy Wade, Kinsley Wade, Helen Stoddard, Christine Stoddard, Joann Foltz, Kylie Elmore, Stacey Hann-Ruff, Cissy Langley, Mary Langley, H.L. Langley, Quinn Distler, Veronica Phelps, Tim Phelps, Melissa Freytag, Madison Freytag, Eric Freytag, Scott Long, Karin Long, Hale Long, Jocelyn Long, Joseph Leannarda, Susan Leannarda, Kate Taylor, Amanda Taylor, Fred Ganong, Karen Ganong, Betty Grams, Alan Grams, Laura Friess, Savanna Lausa, Carly Lausa, Eden Lausa, Carl Lausa, Girl Scout Troop 5065, Linda Bracey, Holly Budd, Lonnie Harkins, Debbie Harkins, Rupard Family, Blackwelder Family, Thomas Family, Wood Family, Cowan Family, Carole Purcell, Kaylee Wright, Carolyn Schindler, Britt Krauss, Debbie Erb, Don Erb, Owen Taby, David Will, Audra Will, Luke Will, Chris Goudreau, Jan Goudreau, Aya Gilbert, Josh Gilbert, Eli Gilbert, Sarah Gilbert, Brenda Elmore, Keith Widerman, Amy Widerman, Jeff Bozeman, Nicole Bozeman, Natalie Bozeman, Evan Bozeman, Sandra Easton, Tobias Layman, Carol Harvat, Kyleigh Wellch, Beth Rawlinson, Makenna Nelson, Brayden Nelson, Tiger Slade, Gloria Dorsey, Joy Marie Slade, and Ariya Solometo.
Admission is free for Annmarie members and children younger than 5; $3 for youth 6 to 17; $5 for those 18 and older; and $4 for senior citizens and members of the military. Call 410-326-4640 for more information.
About Annmarie Garden
An affiliate of the Smithsonian Institution, Annmarie Garden is located in scenic Solomons, MD. The sculpture garden features a walking path that meanders through the forest past permanent and loaned sculpture, including more than 35 works of art on loan from the Smithsonian Institution and the National Gallery of Art. Annmarie Garden also presents a variety of award-winning special events, gallery shows, and engaging public art programs.
Annmarie Garden's Studio School offers creative classes for all ages and abilities taught by a talented faculty. Annmarie Garden is just off Route 2-4, on Dowell Road; open 9 am to 5 pm daily; the Murray Arts Building and Gift Shop are open 10 am to 5 pm daily.
Follow Annmarie Garden Sculpture Garden and Art Center on Facebook. 
To learn more about Annmarie Garden, visit its Leader member page.