DoD Hit Hardest by $15 Minimum Wage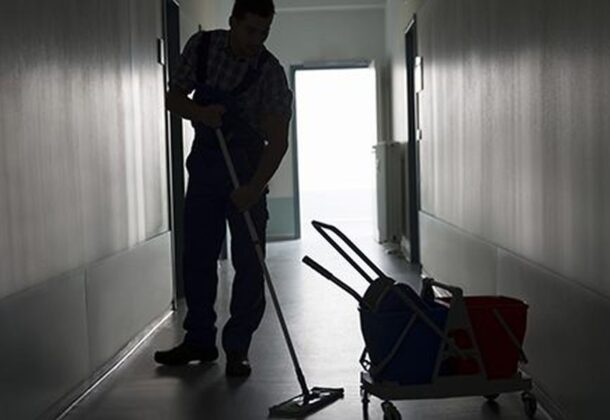 Morning Coffee is a robust blend of links to news around the internet concerning the Naval Air Station Patuxent River

economic community. The opinions expressed here do not reflect opinions of the Leader's owners or staff.
Federal civilian employees in the US will now be paid at least $15 per hour, the US Office of Personnel Management announced Friday. Of 2.2 million federal employees, the changes will impact 67,000, over 56,000 currently work at the DoD. OPM's guidance directs agencies to implement these changes by January 30, 2022.
The nation's top infectious-disease expert, Anthony Fauci reports US COVID cases are "going in the right direction," The Washington Post reports. New coronavirus cases have fallen 14% in the US in the past week, based on a seven-day average. Fauci said he was hopeful that in "the next weeks to month or so" the country would see a low enough level of contagion that the coronavirus would be "essentially integrated into the general respiratory infections that we have learned to live with," allowing society to carry on somewhat normally.
US orders diplomats' families to leave Ukraine and urges Americans to depart, reports Politico, in the latest sign that American officials think Russia is likely to once again invade Ukraine. The authorized and ordered departures followed assurances by SecState Antony Blinken that the US and allied nations are prepared to counter Russia if it continues its aggressive actions toward Ukraine.
The Biden administration is threatening to use a novel export control to damage strategic Russian industries, from artificial intelligence and quantum computing to civilian aerospace, if Moscow invades Ukraine, reports Stars and Stripes. The US is working with allies to craft stop flows of crucial components to industries for which Putin has high ambitions, such as civil aviation, maritime, and high technology.
Webb Space Telescope's million-mile journey to L2 is nearly complete, reports SciTechDaily. Monday, engineers planned to instruct NASA's James Webb Space Telescope to complete a final correction burn that will place it into its desired orbit, nearly 1 million miles away from the Earth at what is called the second Sun-Earth Lagrange point, or L2, an ideal location for an infrared observatory. At Sun-Earth L2, the Sun and Earth (and Moon, too) are always on one side of space, allowing Webb to keep its telescope optics and instruments perpetually shaded.
GE continues haggling with shipyard over unpaid Navy supercarrier bill, reports Bloomberg by way of gCaptain. Four years after the Navy's costliest warship was hobbled by a flaw in its propulsion system, prime contractor Huntington Ingalls Industries and subcontractor General Electric are still haggling over who will pay for fixing the defect. The $13 billion USS Gerald R. Ford was forced to return to port during post-delivery sea trials in early 2018 after the failure of a main thrust bearing, a key propulsion system component that's made by GE.
Defense News Weekly has a video of the Army's and Air Force's efforts to improve troop brain function with brain stimulation devices.
The US has imposed sanctions on three Chinese companies it said were engaged in unspecified "missile technology proliferation activities," reports Defense News. The US barred China Aerospace Science and Technology Corp. First Academy; China Aerospace Science and Industry Corp. Fourth Academy; and Poly Technologies Inc. and their subsidiaries from US markets and from obtaining technology that can be used to make weapons. China responded Friday accusing the United States of hypocrisy for selling nuclear-capable cruise missiles.
The US Naval Academy offers looser liberty if more students get COVID booster, reports Navy Times. In an email to the academy's students, leadership promised freer liberty guidelines based on the percentage of midshipmen who got their third jab. While mids are prohibited from indoor dining and bars, Marine Corps COL J.P. McDonough, the commandant of midshipmen, pledged that mids could dine indoors and go to bars in accordance with local regulations if more than 94% of the student body members got their booster.
The Navy detains a smuggling ship and the UK seizes drugs in Mideast waters, reports Military Times. The Navy seized a boat in the Gulf of Oman carrying fertilizer used to make explosives. The same boat was caught last year smuggling weapons to Yemen. The British royal navy said it confiscated 2,295 pounds of illegal drugs in the same waters. The interdictions were just the latest in the volatile waters of the Persian Gulf as American and British authorities step up seizures of contraband during the grinding conflict in Yemen and ongoing drug trafficking in the region.
US carriers train in South China Sea as Taiwan reports further Chinese incursion, reports Reuters. Two US aircraft carrier groups have entered the disputed South China Sea for training, the DoD said as Taiwan reported a new Chinese air force incursion at the top of the waterway including a fearsome new electronic warfare jet.
It cost millions to recruit and train new troops being booted for vaccine refusal, reports Military Times. Between announcing and enacting a mandatory COVID-19 vaccine for troops, a period of several weeks allowed recruits to join the military and refuse a COVID-19 vaccine without needing a waiver. The services are now discharging hundreds who have completed or are still in training but are refusing to get vaccinated.
THAAD, in first operational use, destroys midrange ballistic missile in Houthi attack, reports Defense News. A multibillion-dollar missile defense system owned by the United Arab Emirates and developed by the US military intercepted a ballistic missile on Monday during a deadly attack by Houthi militants in Abu Dhabi, marking the system's first known use in a military operation. The Terminal High Altitude Area Defense System, made by Lockheed Martin, took out some of the midrange ballistic missiles used to attack an Emirati oil facility near Al-Dhafra Air Base.
China sends 39 warplanes near Taiwan in largest flyby in months, reports UPI. Taiwan was forced to scramble fighter jets in response. The Taiwanese defense ministry said that China flew 39 aircraft, including 24 J-16 and 10 J-10 fighter jets as well as one H-6 bomber, through the southwestern part of its air defense identification zone, or ADIZ, on Sunday night.
Maryland takes legal action against Baltimore City over pollution from the Back River and Patapsco sewage treatment plants, reports Center Maryland. Maryland is suing Baltimore in state court and issued a warning it also could join a federal lawsuit against the city over polluting discharges from the Back River and Patapsco wastewater treatment plants that had been ongoing for a year before they came to light in August. The legal action, taken on behalf of the Maryland Department of the Environment in Baltimore City Circuit Court, seeks fines of up to $10,000 per day of violations and an injunction to stop the pollution. Officials said a lawsuit in US District Court could follow.
Contracts:
Terrapin Utility Services Inc., Joint Base Andrews, Maryland, has been awarded a maximum $9,706,320 modification (P00131) to an existing 50-year contract (SP0600-05-C-8250) with no option periods for water and wastewater utility services. This is a fixed-price with economic-price-adjustment contract. Location of performance is Maryland, with a Feb. 1, 2056, performance completion date. Using military service is Air Force. Type of appropriation is fiscal 2022 through 2056 operations and maintenance funds. The contracting activity is the Defense Logistics Agency Energy, Fort Belvoir, Virginia.
Leidos Inc., Reston, Virginia, was awarded a $104,512,000 hybrid (cost-no-fee, firm-fixed-price) contract for technology refresh, concurrency upgrades and production of legacy gunnery training simulation systems. Bids were solicited via the internet with three received. Work locations and funding will be determined with each order, with an estimated completion date of Jan. 24, 2027. US Army Contracting Command, Orlando, Florida, is the contracting activity (W900KK-22-D-0004).