Defining the Future of K-MAX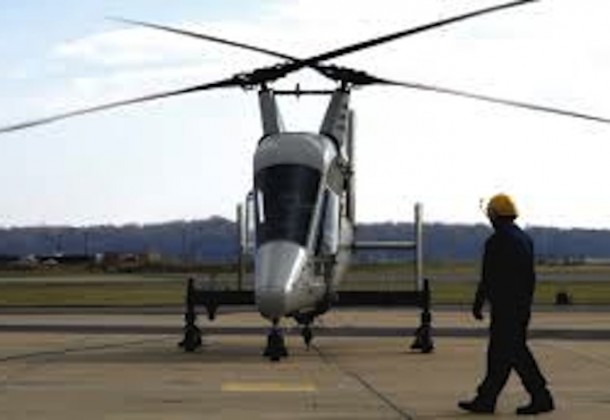 Morning Coffee is a robust blend of links to news around the internet concerning the Naval Air Station Patuxent River economic community. The opinions expressed here do not necessarily reflect those of the Leader's owners or staff.

Two Marine Corps K-MAX robot helicopters are home after a 33-month deployment that saw the unmanned aircraft make 2,250 tons of deliveries. Breaking Defense takes a look at the UAS's uncertain future. Lockheed Martin is looking to the energy industry and foreign military for sales, if export authorities approve. Members of Congress want K-MAX  an official program  for the US military. NAVAIR is working with the Marine Corps on requirements and operations, with demonstration flights likely next year. Unanswered is whether K-MAX is a niche product for an ebbing war effort or relevant to future missions?
Aberdeen Proving Ground could lose up to 4,300 jobs according to a recent Army assessment, reports The Baltimore Sun. Harford County and the Army Alliance is fighting the impending jobs loss by holding a "Community Call to Action" Aug. 4.
The office of the inspector general, which investigates reprisals against whistle blowers, is concerned that many defense contractors are not aware of  new whistle blower protections enacted last year, according to National Defense. An employee of a DoD contractor or subcontractor may not be discharged, demoted or discriminated against as a reprisal for disclosing suspected fraud or waste.
Lockheed VP Chris Gregoire believes large scale job reductions could be over although he also warned that the defense contractor must still adapt to uncertainties caused by sequestration budget cuts, reports AL.com.
The Navy is aiming for women to make up a significant portion of the ballistic-missile submarine force by 2020, reports the Navy Times. Female officers have served in the sub force for nearly three years and now the Navy plans to have women make up 20 percent of the enlisted crew on Ohio-class submarines according to the Navy's latest integration plan. The plan also calls for enlisted women to begin serving on attack submarines after 2020.
The first two F-35 Lightning II aircraft for the Royal Australian Air Force (RAAF) rolled off the Lockheed production line last week, reports Market Watch. The fighters are scheduled to be delivered to the RAAF later this year,
The prestigious Affordability Championship Award (ACA) and Letters of Appreciation were presented to several NAVAIR members of the Advanced Arresting Gear (AAG) Thermal Management Fluid Working Group on July 23, according to NAVAIR News. NAVAIR team members Sean Brennan, Sara Federico, Joseph Kirk and Scott Stapleton received Letters of Appreciation and Kevin Larkins, an Aircraft Launch and Recovery Equipment systems engineer and the lead engineer for the AAG Water Twister Integrated Product Team, received the ACA, an award established in 2012 to recognize significant contributions to improving affordability for the Program Executive Office Carrier product lines.