CSM Names New Trades Director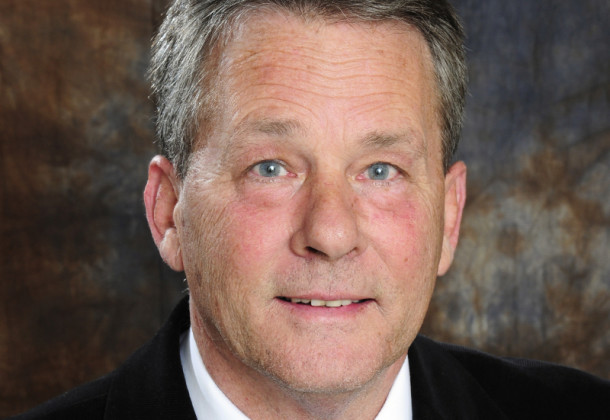 30-Plus Year Master Plumber Bruce M. Posey to Lead Trades and Energy Training Program
Bruce M. Posey has more than 30 years of experience as a master plumber, and now the lifelong resident of Southern Maryland has been named director of the College of Southern Maryland's Center for Trades and Energy Training (CTET).
Mr. Posey earned his journeyman license in 1981 and achieved master plumber/gasfitter in 1983.
"For the last 39 years I have managed to enjoy my livelihood here in the local tri-county area and I have mentored numerous apprentices through the years, passing on my knowledge and skills in an effort to continue the tradition of apprenticeship," he said.
Mr. Posey has a history with CTET. He served as a National Center for Construction Education and Research (NCCER) certified instructor in plumbing and carpentry, starting in 2010. At the same time, he taught the Maryland Home Improvement Exam Prep classes and NCCER Core Curriculum.
Mr. Posey was the plumbing instructor for the Juvenile Offenders Building Skills Program at CSM, a program funded by U.S. Department of Labor grant. More than 45 students completed the program and earned credentials to work in the HVAC or plumbing fields.
"I am excited and motivated in my recent appointment as director to have the opportunity to provide industry recognized training to the next generation of tradesmen and tradeswomen of Southern Maryland," Mr. Posey said.
Construction is underway to locate the CTET as the first building at the regional Hughesville campus. Currently housed in a leased facility in Waldorf, the 30,000-square-foot CTET will include labs, classrooms, and administration space.
For information on the new regional Hughesville campus and CTET construction, visit the website.
Come visit the Center for Trades and Energy Training at a free open house from 9 am to 2 pm Jan. 16, 2016, at the center at 17 Irongate Drive in Waldorf. Get information on classes in electrical, HVAC, plumbing, welding, and carpentry. Guests can tour the facility, and meet staff and instructors.
For more information about the open house, call 301-539-4760 or email [email protected].
For more information about the College of Southern Maryland, visit their Leader member page.