County Considers a Community Garden in Lexington Park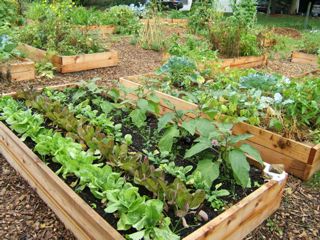 By Jay Friess
Editor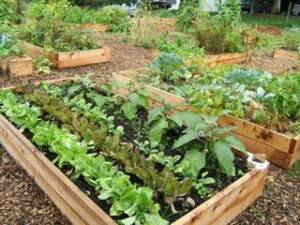 St. Mary's County Commissioner Cindy Jones has an idea, and she just can't get it out of her head.
"How many of you have had the Holy Spirit just not leave you alone about something?" Ms. Jones asked a gathering of the Lower St. Mary's Episcopal Outreach Committee at The Mixing Bowl Restaurant in Lexington Park, Maryland last week.
Ms. Jones said she has been working with the St. Mary's Community Development Corporation and the Cooperative Extension to bring a community garden to the Park, providing locals with a way to grow their own fresh fruits and vegetables.
Ms. Jones asked the Outreach Committee – a joint effort by Church of the Ascension in Lexington Park, St. George's Episcopal Church in Valley Lee and Trinity Episcopal Church in St. Mary's City – to support the garden effort.
Robin Finnacom, executive director of the CDC, said her organization is coordinating Donna Sasser of the St. Mary's County Department of Economic and Community Development Agriculture Division; Ben Beale, the County Extension Director; and Jennifer Horton of the Master Gardener's Club to identify potential sites for community and neighborhood gardens in the Park.
"Community gardens are increasing in popularity nationwide," Finnacom said. "A community garden is one in which residents work side-by-side cultivating fresh fruits and vegetables for their families while also growing pride and commitment to the betterment of their neighborhood. A project such as this might prove ideal for many communities located in Lexington Park."
Ten sites have been identified, Finnacom said, and the team is now confirming the soil conditions in each before bringing forth a recommendation to the county commissioners about potential locations for a community garden pilot project.
The Outreach Committee suggested using the old Lexington Manner property, known as the "Flattops," for a garden location, giving its close proximity to the Three Oaks Center men's shelter and existing public water.
Finnacom said that, while the Lexington Manor property was recommended for consideration, it is not a suitable site, because the soil is likely full of debris, and the property is not in close enough proximity to any neighborhoods.
However, Father John Ball of Trinity Episcopal Church suggested that a garden could be constructed on the site using raised beds and imported soil.
Father Greg Syler of St. George's Episcopal Church said a community garden could bring positive energy to the Park core, saying, "We've got to get this mindset out of our county that this is a bad part of town."
The Outreach Committee plans to stay informed of the garden project and contribute what it can, Rev. Syler said.