Cherry Blossoms! Just in Time for Festival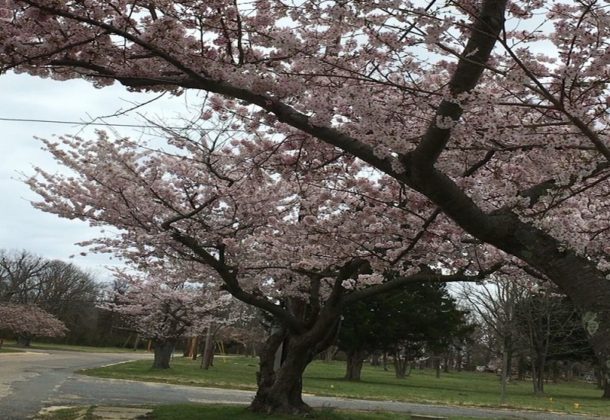 The cherry blossoms are in bloom and just in time for the second annual Lexington Park Cherry Blossom Festival from noon to 4 pm Sunday, April 8, 2018. The festival is free and opens at noon with the Great Mills High School Hornets Marching Band and opening remarks by CAPT Jason Hammond, commanding officer of Naval Air Station Patuxent River.
Live music and dance will fill the afternoon as well as demonstrations and participatory opportunities for self-defense, robotics, drumming, and boxing, and a large selection of art activities. Some activities are free, others run two to 10 tickets. Tickets are $1 apiece. Activities include mosaic, steam punk, rock painting, chalk art, water-color scarves, drumming, self-defense moves, and more. Vendors include artists and food trucks.
Leashed dogs are welcome. Dogs in costume will compete for a variety of gifts from local pet supply and service outlets.
This year, the St. Mary's Community Development Corp. has invited former residents of Lexington Manor (aka The Flattops) and Carver Heights as special guests.
The Lex Park ArtsPark runs along Coral Drive between Tulagi Place and Lancaster Park in Lexington Park, MD, where The Flattops used to stand. The former neighborhood was called Lexington Manor, in honor of the World War II aircraft carrier, Lexington, sunk in the Coral Sea in 1942 at the time the first homes were built. The unique housing bore a resemblance to the carriers, which the aviators had nicknamed "flattops."
Students and staff of St. Mary's College of Maryland partnered with the St. Mary's CDC to create a "genealogy of the community," an informal collection of memories from those who spent a childhood, the duration of a lease, or even just a memorable afternoon in one of these communities. One flattop has been preserved. Aerial maps prior to the razing of the homes in 2005 will be there during the festival. Stop in and put a pin on your old address and share a memory.
The Patuxent Tidewater Land Trust will have a tent at the festival. Come say hello and learn about PTLT. Enter the group's raffle to win a day cruise and gourmet dinner for up to four people on a 45-foot sailboat on the Chesapeake Bay. You do not need to be present to win. Tickets will be $5 per ticket or five tickets for $20.
Parking for the festival will be available in numerous lots off Tulagi Place and at the Lexington Park United Methodist Church on Great Mills Road. There is also parking at Lancaster Park which joins with the ArtsPark at the US Colored Troops Memorial.
The Community Development Corp. produces the festival with numerous partners and sponsors including St. Mary's College of Maryland, St. Mary's County Arts Council, MedStar St. Mary's Hospital, Naval Air Station Patuxent River; Old Line Bank, Cedar Point Federal Credit Union, Southern Maryland Toyota, Phil Riehl State Farm Insurance, and multiple agencies of St. Mary's County including economic development, public works, recreation and parks, and corrections.
Visit the LexPark ArtsPark Facebook page here for details and updates on the 2018 Cherry Blossom Festival.
While you're in Lexington Park, make time to catch the latest play at Three Notch Theatre. The Newtowne Players' latest production of "God's Favorite," written by celebrated playwright Neil Simon and directed by Rick Thompson, will offer a matinee performance at 3:30 p.m. April 8. Click here to purchase tickets. The theater is a 21744 S. Coral Drive.
To learn more about Lexington Park, visit the St. Mary's Community Development Corporation's Leader member page.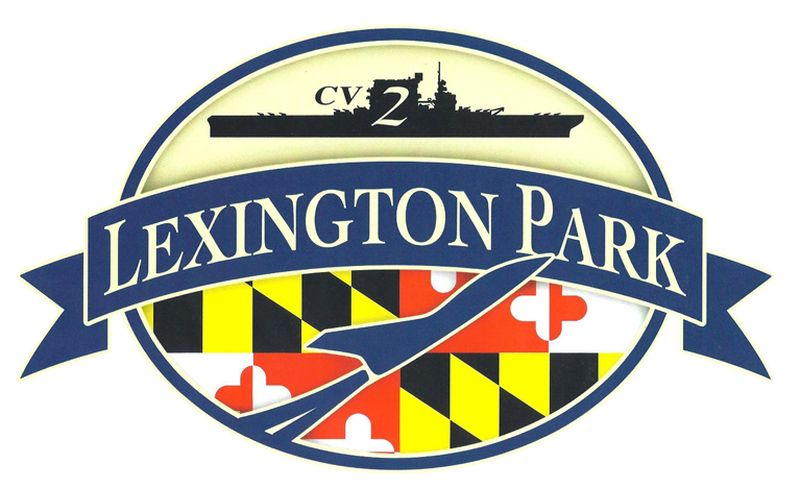 St. Mary's County Community Development Corporation
46940 South Shangri-La Drive, Suite 7
Lexington Park, MD 20653
301-863-7700