Celebrate Mother's Day With a Cup of Tea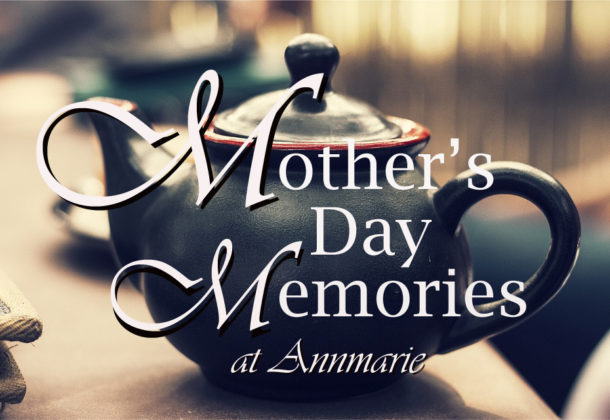 Looking for a creative and unique way to celebrate Mother's Day? Annmarie Sculpture Garden and Art Center has created the perfect event! The center is planning a Mother's Day Tea Party with a twist for April 29, 2017.
Moms and children can make their own tea sets out of clay, then decorate them with colorful underglazes. The class will help moms and kids make an entire tea service, which will include a teapot, creamer, sugar bowl, and teacups. How the set is decorated is limited only by the imaginations of mother and child.
All ages are welcome, and the class will be taught by artist and sculpture Sarah Houde.
Students can take either the morning or afternoon session. The morning session is from 10 am to 1 pm and the afternoon session is from 2 to 5 pm.
Cost to attend the class is $65 for each parent/child couple if they are members; $75 for each parent/child couple if they are not members. If mothers bring more than one child, there is an additional materials fee of $10 for each child.
The tea set takes two to three weeks to dry, fire in the kiln, and then seal with a clear coat. Families will receive a phone call when their tea sets are ready to be picked up, and they will be finished in time for Mother's Day.
The tea set will make a lasting impression as a wonderful gift for the maternal figure in your life. Mothers will get the experience of working with their children on the day of the class, and then have the tea set to keep forever, bringing back memories of the special class they took together.
Learn more about the class and other Annmarie programs by visiting the class website.
About Annmarie Garden
An affiliate of the Smithsonian Institution, Annmarie Garden is located in scenic Solomons, Maryland. The sculpture garden features a walking path that meanders through the forest past permanent and loaned sculpture, including more than 35 works of art on loan from the Smithsonian Institution and the National Gallery of Art. Annmarie Garden also presents a variety of award-winning special events, gallery shows, and engaging public art programs.
Annmarie Garden's Studio School offers creative classes for all ages and abilities taught by a talented faculty. Annmarie Garden is located just off Route 2-4, on Dowell Road; open 9 am to 5 pm daily; the Murray Arts Building and Gift Shop are open 10 am to 5 pm daily.
For more about Annmarie Sculpture Garden and Art Center, visit its Leader member page.