Carter Remakes Silicon Valley Liaison Team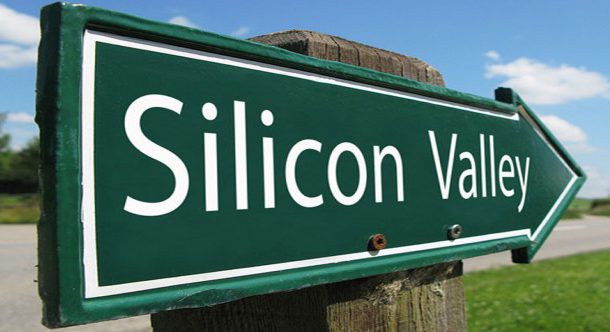 Morning Coffee is a robust blend of links to news around the Internet concerning the Naval Air Station Patuxent River

economic community. The opinions expressed here do not reflect opinions of the Leader's owners or staff.
DefSec Ash Carter overhauls the Defense Innovation Unit (Experimental) charged with improving relations with entrepreneurs and major Silicon Valley companies in, linking it directly to his office, largely bypassing the traditional Pentagon acquisition system, Breaking Defense reports.  The changes include replacing executives at the top. Mr. Carter is expected to announce an expansion of DIU(X) to Boston, fueling speculation of involvement with the Massachusetts Institute of Technology.
National Defense Industrial Association senior fellow Tom Davis and the Aerospace Industries Association's vice president for international affairs Remy Nathan call for a streamlined approvals process in the face of foreign competition, Defense News reports.  Speaking to a House Armed Services Committee subcommittee, Mr. Nathan decried "unacceptable delays" of undefinitized contract actions, some of more than 1,000 days.
Two remotely piloted helicopters that spent three years moving gear for Marines in Afghanistan are now undergoing tests and experiments that could take their role even further. The K-MAX helicopters made by Lockheed Martin Corp. and Kaman Corp. will be used to further the Marine Corps' experiments with payloads, sensors, and other cutting-edge aviation technology, Defense Tech reports. The 6,000-pound K-MAX is unique in that it can carry loads totaling its own weight, and can fly with or without a pilot on board. That cargo-lift capability could prove an asset for intelligence, surveillance and reconnaissance activities, allowing Marines to put larger payloads aboard the aircraft than they can with more commonly used unmanned aerial vehicles.
The US Navy operational demands will require 100 new Super Hornets, says Dan Gillian, Boeing vice president and program manager of F/A-18 programs, DoD Buzz reports. He said the quantity is based on the Navy's stated requirements for its carrier air wings, increasingly advanced air-defense systems developed by adversaries, the high operational rate of both Hornet and Super Hornets for US airstrikes against the Islamic State in Iraq and Syria, or ISIS, and other operations, among other factors.
Federal Trade Commission officials are asking questions again about whether Google has abused its dominance in the Internet search market, a sign that the agency may be taking steps to reopen an investigation it closed more than three years ago, sources familiar with the discussions told Politico.
An inquiry into the UK government's targeted killings overseas using unmanned air vehicles has concluded that more clarification is needed to distinguish the legal boundaries between armed conflicts and counter-terrorism operations, FlightGlobal reports.
Virtual reality is showing promise outside of gaming, as more powerful technology permits expanding applications to other pursuits, including cybersecurity, says a NextGov analysis.
ISIL's powerful propaganda team is now turning to apps to promote its message to children. The terrorist group has reportedly released an app to teach kids Arabic that is riddled with jihadist themes, NextGov reports. The app — called Huroof — has games and songs to learn the Arabic alphabet.
Immigration, specifically as it could affect populations from which military enlistees could be drawn, is influencing the content of the 2017 National Defense Authorization Act, The Hill reports.
Contract: 
American Electronic Warfare Associates, California, MD, is being awarded a $9,164,541 modification to a previously awarded cost-plus-fixed fee, cost-reimbursable contract (N00421-15-C-0038) to exercise an option providing for engineering, management, and technical services in support of the Naval Air Warfare Center Aircraft Division's Integrated Battlespace Simulation and Test Department. Work will be performed in Patuxent River, MD, and is expected to be completed in August 2016. Fiscal 2016 research development test and evaluation (Navy) funds in the amount of $5,346,311 will be obligated at time of award, none of which expire at the end of the current fiscal year. The Naval Air Warfare Center Aircraft Division, Patuxent River, MD, is the contracting activity.