Annmarie Plans Summer Day Camps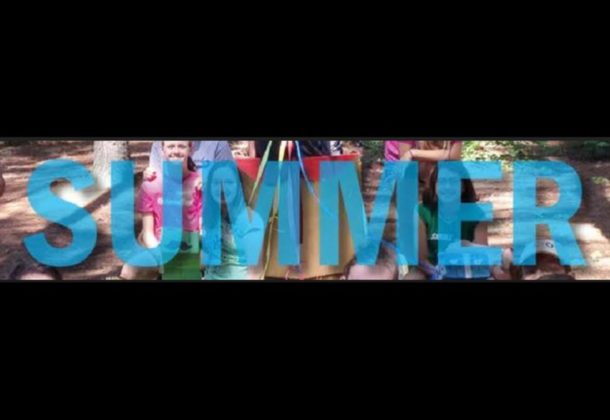 Summers are full of creativity, discovery, and growth for children at Annmarie Sculpture Garden and Art Center. Registration is now open for summer day camps — weeklong, full-day camps from 9 am to 3 pm and half-day camps from 9:30 to 11:30 am and 1:30 to 3:30 pm. Children ages 4 to 18 can enjoy a summer that's active, fun, and stimulating.
The summer day camps will be held through Aug. 25, 2017, Monday through Friday, from 9 am to 3:30 pm, with an extended day option available from 3 to 4:30 pm. Camp offerings, descriptions, and a full schedule can be found at the website linked to above.
The unique setting of Annmarie allows children to unleash their imagination and energy in a wide variety of camp experiences. Campers have the opportunity to discover the natural world, learn from working artists, explore, and create original works of their own. And at the same time, make new friends.
"Every summer, we welcome children to connect with art and nature through our summer camps," said Jaimie Jeffrey, program director at Annmarie Garden. "This summer, we are thrilled to add some new and exciting camp sessions along with tried and true favorites."
New listings added to the summer day camps schedule include Art Safari, Green Thumb Gang, Colossal Cardboard Challenge, Savvy Sculptors, Time Travelers, Smart Phone Art, and Steampunk Art.  Families can choose from the entire catalog of 33 sessions.
All sessions include hands-on art-making, exploration, and fun. Annmarie summer camps are certified by the Maryland Department of Health and Mental Hygiene.
For more information, call 410-326-4640.
About Annmarie Garden
An affiliate of the Smithsonian Institution, Annmarie Sculpture Garden & Arts Center is in scenic Solomons, Maryland, on the Chesapeake Bay. Annmarie Garden is located just off Route 2/4, on Dowell Road.
The sculpture garden features a walking path that meanders through the forest past permanent and loaned sculpture, including more than 35 works of art on loan from the Smithsonian Institution and the National Gallery of Art. Annmarie also presents a variety of award-winning special events, rotating gallery shows, and engaging public art programs. Annmarie's Studio School offers creative classes for all ages and abilities taught by a talented faculty.
To learn more about Annmarie Garden, visit their Leader Member Page.