America's Public Schools Topic of Lecture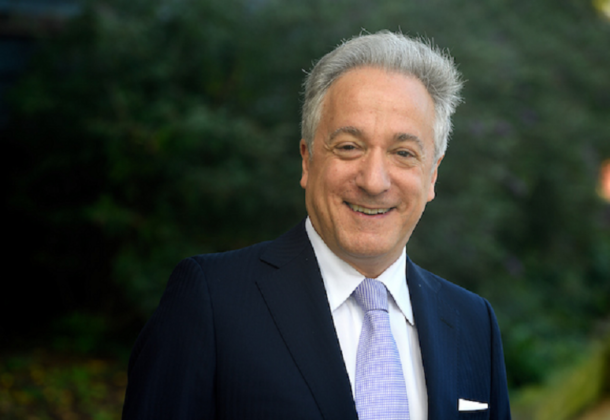 David Steiner will discuss his new book, "A Nation at Thought: Restoring Wisdom in America's Schools," November 16 at the College of Southern Maryland in Hughesville. (Photo courtesy of Johns Hopkins University School of Education)
David Steiner, author and executive director of Johns Hopkins Institute for Education Policy, will discuss his new book, "A Nation at Thought: Restoring Wisdom in America's Schools," on November 16 at the College of Southern Maryland Center for Health Sciences in Hughesville. The free breakfast and lecture will be presented by Leadership Southern Maryland in partnership with the CSM Thomas V. "Mike" Miller Jr. Center for Leadership, The Patuxent Partnership, St. Mary's College of Maryland Department of Educational Studies, and KBR.
The free event will launch Leadership Southern Maryland's new twice-yearly lecture series addressing issues of concern in the community.
"Dr. Steiner is a rousing presenter during LSM's Executive Leadership Program Education Session. Each time our executives hear from him about the state of our country's public school system, the conversations are eye-opening and rich," said LSM Executive Director Sybol Anderson. "Dr. Steiner urges us to reimagine what is happening in our classrooms. LSM is honored to share this important conversation with our entire Southern Maryland community."
In "A Nation at Thought: Restoring Wisdom in America's Schools," Dr. Steiner explores what type of education America owes to its children, why its education system is in poor condition, and what might be done to give that system both energy and quality. In diagnosing the current practices and priorities of American education, Steiner presupposes a collective public interest in creating a well-educated next generation. While focused on public schools, the book also addresses the education of all of America's children: What should well-educated future citizens learn in school?
"Now more than ever, with experienced teachers leaving the profession and more and more unprepared teachers taking their places, there is an urgent need for us to look at what's happening in schools," said Angela Johnson, professor and co-chair of educational studies at St. Mary's College of Maryland. "Who is actually getting educated, and for what? Who is being overlooked?"
Registration is required to attend the breakfast which will be held from 8:30 to 10:30am November 16 at CSM's Center for Health Sciences at 6105 Foster Place in Hughesville. RSVP here or email [email protected] for additional information.