More Millennials See Themselves as Home Buyers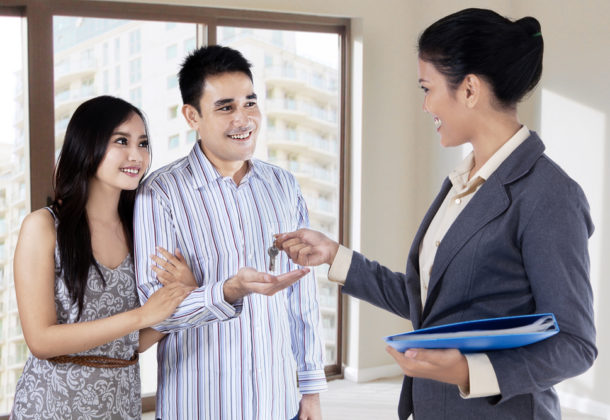 The image of millennials moving back home with Mom and Dad and living in the basement or their old bedroom has become a popular perception of those born from 1981 to 1997.  But is it real?
Not exactly.
Research is showing that while many millennials have been deferring home ownership, this is not a "failure-to-launch" generation; on the contrary, millennials represent an emerging opportunity for the real estate and mortgage markets, with a significant number of 20- and 30-somethings anticipating becoming homeowners. A 2014 Fannie Mae survey found that the majority of millennials still aspire to the American dream of home ownership – though bunking in with Mom and Dad or sharing rent with roommates might make more financial sense for them now.
For those ready to explore first-time home ownership, Primary Residential Mortgage Inc., in California, MD, stands ready to help, including loan officer Kate Wernecke, herself a millennial who recognizes the challenges and the opportunities for her peers considering a home purchase.
"The mortgage world has evolved greatly as my generation has aged to provide a significant amount of achievable loan options for first-time buyers," Ms. Warnecke says. "Getting into a home with little to no money down or eliminating student debt in the process are now the helpful means to achieve the American-dream. A large majority of my clients are millennials and I love that I am able to identify with them to help bridge the gap into becoming a homeowner."
For the third straight year, the largest group of recent buyers was millennials, who comprised 35 percent of all buyers (32 percent in 2014), more than the combined amount of younger and older boomers (31 percent), according to the National Association of Realtors' Home Buyer and Seller Generational Trends, released in March 2016. Generation X represented 26 percent of buyers, and the Silent Generation made up 9 percent.
The biggest obstacle to acquiring a home, many millennials say, is the upfront portion of the home-buying process:  coming up with the down payment, and having a sufficient (and satisfactory) credit history.  Millennials who are carrying significant student debt, making car payments, and living independently are succeeding in establishing credit but have a harder time pulling together the big dollars for a down payment.
Still, the data suggest that they are not letting that stop them.  The NHP Foundation says that while 69 percent of millennials are "cost-burdened," in that they are paying in excess of 30 percent of their income on housing, two thirds of this group say they are saving for the future purchase of a home.  
What's also interesting is the type of home millennials want to buy. Again, the image is of urban hipsters who want to walk or bike to work, and be just steps from the gym and their favorite lattes.  But the reality is quite a bit different: more of them are purchasing single-family homes outside of urban areas. Move-in ready homes continue to be the most popular choice for busy millennial home buyers (78 percent), according to a survey by TD Bank.
And millennials will be followed soon by members of Generation Z, who will turn 18 in 2017. Gen Z is expected to come of age at a time of low interest rates, better job prospects, and higher wages to help cushion the high costs of college education, according to NAR research director Jessica Lautz, in comments reported by Marketwatch.
Primary Residential Mortgage Inc., offers fixed rate mortgages and Federal Housing Authority Loans that are ideal for first-time buyers. PRMI has an informative web page that first-time buyers will find helpful in determining how to get on the path to home ownership.
To learn more about Primary Residential Mortgage  Inc. in California, MD, visit their Leader Member Page.