What's New at Health Hub in Lex Park?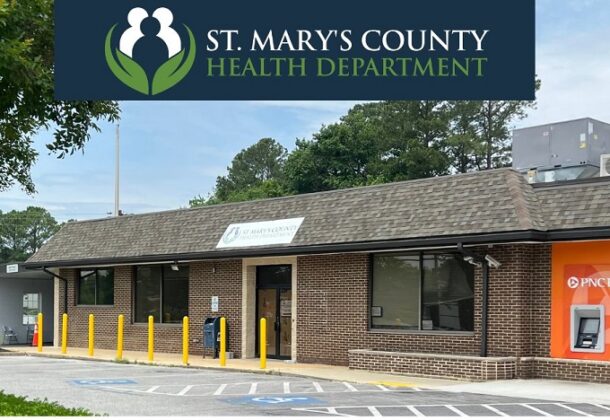 The St. Mary's County Health Hub in Lexington Park is now open and serves as a vital link to community support and critical mental and physical health services.
The facility at 21625 Great Mills Road offers a range of services including harm reduction, youth mentoring, crisis stabilization, jail diversion programs for substance use treatment and recovery, and primary care medical services. Other services offered include expungement clinics, harm reduction, medical respite, and reiki.
Here are some other new additions to services:
Literacy Council of St. Mary's and the St. Mary's County Health Department have launched an adult education tutor match program at the Health Hub. The program will be held every Tuesday from noon to 2pm.
The Literacy Council provides one-on-one tutoring and customized learning opportunities for adults. Its mission is to develop community relationships and workplace readiness by working one-on-one with adults to achieve their self-identified learning goals. Tutors are trained and matched with students to support learning English for speakers of other languages and advancing academics at all levels, including GED preparation and skills for successful career paths. The Literacy Council is currently recruiting tutors to serve Health Hub clients.
"Education gives people choices. According to ProLiteracy.org, more than 43 million Americans read at or below a third-grade reading level," said Susan Brookbank, Literacy Council director. "Improved literacy in a community leads to lower health care costs, incarceration, and wages. The Literacy Council will work together with students to design the program of their choosing."
To apply to be a tutor or a student, call 301-863-4847 or email [email protected].
Divine Dimensions now offers reiki sessions at the Health Hub. Sessions will be offered, free of charge, to the community by appointment only on Wednesdays and Fridays from 11am to 3pm.
St. Mary's County residents can schedule an appointment at 301-904-8949.
Reiki is a complementary health approach that reduces stress and promotes relaxation through a gentle, non-invasive technique. Reiki practitioners place their hands lightly on or just above their patient, with the goal of directing energy to alleviate tension and help facilitate healing. Reiki can complement other forms of medical and therapeutic treatments. "Receiving a reiki treatment can invoke a powerful relaxation response, which science has proven can improve an individual's mood and overall quality of life," said Theresa Tinsley, certified Reiki master teacher, spiritual adviser, and founder of Divine Dimensions. "Divine Dimensions is honored to partner with St Mary's County Health Hub in being the first program of its kind to bring the wonderful modality that is Reiki to and for the benefit of our local community."
Free legal help is provided by Williams, McClernan, and Stack LLC to those seeking expungements of certain types of criminal records as allowable by Maryland law. Expungement clinics are held on the first Tuesday of every month.
Schedule an appointment for a legal clinic at 301-904-8949 or [email protected].