WARMTH Goes Online through Dec. 7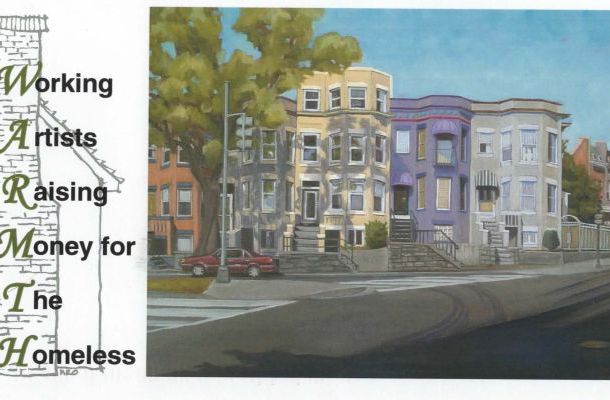 Posted for Three Oaks Center
For the first time, the WARMTH art  show and auction to benefit Three Oaks Center's assistance services provided homeless individuals and families, will continue on-line.
Every year the WARMTH show, which stands for Working Artists Raising Money for the Homeless, is held the Saturday after Thanksgiving. This year it was very successful. And this year, for the first time, WARMTH is supplementing the live show with an on-line auction that will run through Sunday, Dec. 7.
Please visit the site and see if there is a piece of art you just have to have! Here's the link: WARMTH goes online.
By visiting the WARMTH site, you can view all of the available items. If you want to bid, simply click on the item, and the system will ask you to create an account by providing some very basic information and verifying your email account. Then bid to your heart's content!
Each bid must be $5 higher than the previous bid. The system will email you if you have been outbid and will provide a link to the site so you can bid again if you want to bid a higher amount. Additionally, you have a "proxy bid" option that allows you to set your maximum bid, and the system will bid for you until that maximum bid has been exceeded. Also, if you can't live without the piece, you can simply "Buy It Now" with the "Buy It Now" price shown for each item. It works just like other online auctions you may have used.
Every penny goes to Three Oaks Center for its work with the homeless in St. Mary's County, MD.
Three Oaks Center in St. Mary's County, MD, provides emergency, transitional, and permanent supportive housing to assist homeless individuals and families in meeting their basic needs for shelter. The services extend into stabilization, assessment, and referral to appropriate resources so the individuals and families in crisis may return to productive, self-sufficient lives in our community.