VADM Dunaway Retires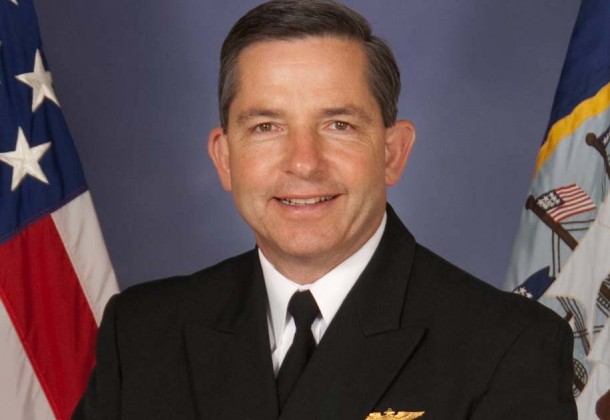 Morning Coffee is a robust blend of links to news around the internet concerning the Naval Air Station Patuxent River economic community. The opinions expressed here do not necessarily reflect

those of the Leader's owners or staff.
Tomorrow, Oct. 2, 2015, VADM Paul Grosklags will assume command of Naval Air Systems Command, relieving VADM David Dunaway who will retire from the US Navy after more than 33 years  service. More Pax River news in the Contracts section below, G-W Management Services of Rockville, MD, won a $10 million contract to build a secure low-rise facility for the Atlantic Test Range at the Naval Air Station Patuxent River.
As the Senate wrapped up a spending bill to keep the federal government open through Dec. 11, Senate Majority Leader Mitch McConnell (R-KY), says Republican leaders will begin long-term budget talks with President Obama soon, reports AP.
The National Defense Authorization Act of Fiscal Year 2016 is out of committee. It authorizes a $604.2-billion plan that supports six more F-35Bs for the Marines and 12 additional F/A-18E-F Super Hornets for the Navy, reports USNI. While the House and Senate committees did reach agreement, the bill may not pass because it uses some of Overseas Contingency Operations to skirt sequestration restraints.
Video of the biggest submarine in the US Navy, on Largest Dams' YouTube channel.
While the services consider how women will be integrated into combat, Military.com reports on female soldiers' accomplishments.
Defense Advanced Research Projects Agency announced, a 28-year-old man paralyzed for more than a decade from a spinal cord injury was able to feel physical sensations through a robotic hand wired to his brain, reports Defense Tech.
Military researchers are soliciting an analog monitoring system for embedded devices that will indicate signs of tampering via indicators, report Defense Systems. DARPA is soliciting for the program called Leveraging the Analog Domain for Security.
The most conservative House Republicans will back a single candidate to replace House Speaker John Boehner when he resigns next month, Rep. Tim Huelskamp, (R-KN) tells the Washington Examiner.
The Washington Post report troops feeling uncomfortable about their partners in their 5-year search in Sudan and South Sudan for African warlord Joseph Kony.
World leaders served food scraps for lunch at the UN to highlight food waste as a piece of the climate change challenges, reports Huffington Post.
Contracts: G-W Management Services LLC,* Rockville, Maryland, is being awarded a $9,757,000 firm-fixed-price contract for construction of a secure low-rise facility for the Atlantic Test Range at the Naval Air Station Patuxent River.  The contract also contains three unexercised options, which if exercised, would increase cumulative contract value to $10,757,450.  Work will be performed in Patuxent River, Maryland, and is expected to be completed by July 2017.  Fiscal 2015 military construction (Navy) contract funds in the amount of $9,757,000 are obligated on this award and will not expire at the end of the current fiscal year.  This contract was competitively procured via the Navy Electronic Commerce Online website with 15 proposals received.  The Naval Facilities Engineering Command, Washington, Washington, District of Columbia, is the contracting activity (N40080-15-C-0168).