Test University Receives Deming Award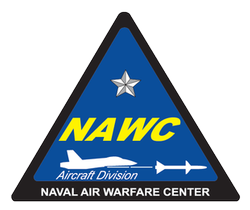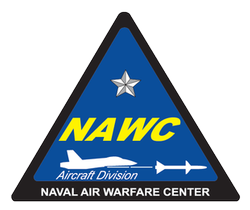 The Naval Aviation Test and Evaluation University was recognized at a May 7 national conference for providing comprehensive, standardized training and career development to the NAVAIR workforce and collaborative partners.
For its exceptional accomplishments in employee training and development, the university joined the ranks of other organizations throughout federal government that have received the W. Edwards Deming Award.
The award was presented at the Excellence in Government conference in Washington, D.C.
The W. Edwards Deming Award is presented annually to a federal government organization or a civilian or uniformed branch of the military, in recognition of an impressive workforce development and training initiative that has measurably improved the organization's performance. The award encourages organizations to pursue employee education initiatives that impact organizational performance.
Through Total Quality Management, a concept created by W. Edwards Deming, organizations work toward continuous improvement and increased customer satisfaction by consistently offering the highest level of training to staff. Deming pursued ideas and strategies that demonstrated best practices in workforce education and this award salutes similar efforts.
"The Deming Award recognizes leadership and excellence in training that achieves measurable results, and the Naval Aviation Test and Evaluation University is a worthy recipient," said Jerry Ice, CEO and President of Graduate School USA, sponsor of the Deming award. "NATEU understood the importance of revitalizing their workforce by providing comprehensive, standardized training and robust career development to all members of the Naval Air Systems Command workforce and collaborative partners."
The university was developed by NAVAIR to provide training to Navy flight testers and to share such training with other Department of Defense entities and industry partners. The university was developed in response to a challenge from the Chief of Naval Operations to "improve training and development opportunities for our civilian workforce, recognizing that their individual growth is an institutional gain."
"This is a marked recognition well outside the nominal T&E domain which highlights the true impact, influence and value proposition the NATEU brings to the table," said Rear Adm. Mat Winter Assistant Commander for Test and Evaluation.
As of February 2012, NATEU has trained more than 2,024 students through core and specialized curricula. In three years, the university has grown from its initial four courses of core training into a catalog that offers 57 core and specialty training classes.
Source: NAWCAD Public Affairs