Vintage Source Summer Flea Market This Weekend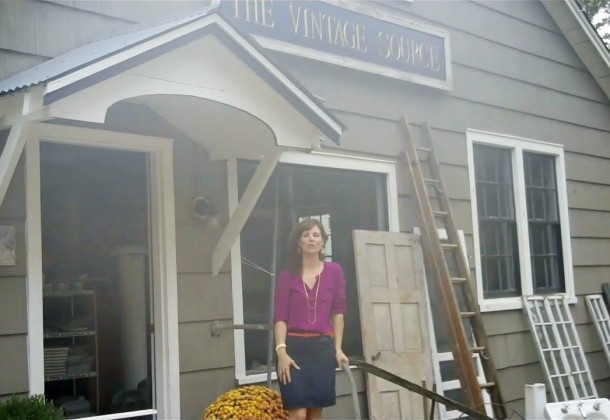 Posted by
Vintage Source
Choose Local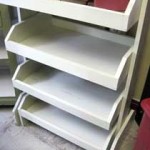 July brings the summer flea market to Vintage Source adding 20 vendors and Food by the Guazzos to the unique shop's eclectic array of furniture, accessories and decorative pieces for home, porch and yard.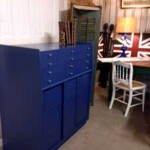 Each month Vintage Source throws open the doors to the old general store in Compton, Maryland, not much more than an hour south of Washington D.C., just south of Leonardtown. By the traditional third-weekend opening, the shop is full of the the finds and designs of shop owner Michelle Radez and other talented dealers.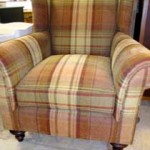 Ms. Radez searches the East Coast for good buys on top quality furniture, accessories, decorative pieces and architectural salvage treasures ranging from funky to elegant.
Ms. Radez's team updates, repairs or merely cleans the finds for the third-weekend sale that runs for only two days, Saturday and Sunday, from 8 a.m. to 4 p.m.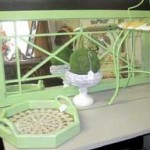 Pinned to some of each month's new pieces are home decorating articles and photos showing various ways the styles and pieces can be worked into rooms and porches and yards.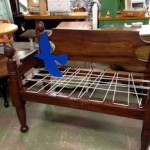 The July weekend is coupled with a flea market on the store grounds and draws shoppers from as far afield as Ms. Radez searches for her finds. This spring Vintage Source got a shout-out in Flea Market Style, listed under "Best Vintage sales from coast to coast-our readers share their favorite barn sales, occasional sales, and once-in-awhile sales."
To preview more of the new arrivals available July 21 & 22, 2012 visit the Vintage Source website.