St. Mary's College to Discuss 'The Politics of Food'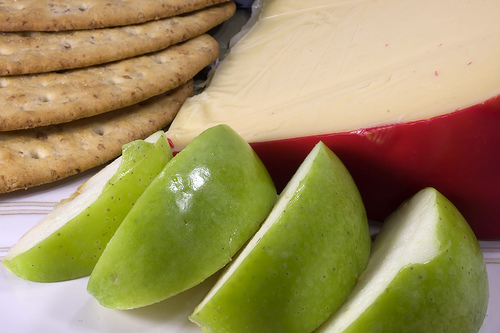 The Center for the Study of Democracy, the Environmental Studies Program, Student Environmental Action Committee, and Even' Star Organic Farm in Lexington Park will sponsor an eye-opening panel discussion entitled, "The Politics of Food: How Washington's 2012 'Farm' Bill Affects Our Food, Our Farmers and Our Bay" on Thursday, April 19 at 6:30 p.m. in Cole Cinema at St. Mary's College of Maryland.
Washington's 2012 'farm' bill – legislation that will lock up national food and farm policy for the next half decade – has already been drafted, with very little public notice.  Michael Cain, professor of political science and director of the Center for the Study of Democracy at St. Mary's College, suggests it is time to shed some independent light on this important national issue.
"This bill is at the very heart of America's food system, influencing nutrition, energy consumption, agricultural research, and rural development," says Cain. "Rural development and assistance for organic farming and new farmers' markets are important to many citizens in Southern Maryland. People are deeply interested in these topics."
The new bill will also dictate how tax dollars determine the foods you eat and how much they cost. As the bill is currently drafted, much of the money appropriated through the farm bill goes to highly profitable farm businesses and absentee investors, instead of to family farms producing healthy, local foods.
The panel discussion will be anchored by a multi-media presentation from Ken Cook, who is widely recognized as one of the national environmental community's most prominent and effective critics of U.S. farm policy. President and co-founder of the Environmental Working Group, Cook was recently named one of the "world's seven most powerful foodies," along with First Lady Michelle Obama, nutritionist Marion Nestle, and New York Times columnist Mark Bittman.
Ken Cook will be joined on the panel by Ann Pesiri Swanson, executive director of the Chesapeake Bay Commission, a tri-state legislative authority composed of legislators, cabinet secretaries, and citizens from Maryland, Virginia, and Pennsylvania. Swanson has been named the Chesapeake Bay Foundation's Conservationist of the Year and, more recently, received the Sierra Club's Award for Outstanding Achievement.
Christine Bergmark, co-owner of Even' Star Organic Farm in Lexington Park, will also join the discussion. Bergmark is executive director of the Southern Maryland Agricultural Development Commission, where she created the "So Maryland, So Good" marketing campaign for producers and buyers; the award-winning "Southern Maryland Trails: Earth, Art, Imagination" cultural tourism campaign; and an innovative kids' program addressing children's health and obesity by educating – and exciting – kids and their parents about the long-term benefits of good health, tasty foods, and the support of local farms.
The panel will not only discuss the politics of food, but will also address the benefits of environmentally responsible practices that support local farmers and the consequences to our food systems if support to local farmers is rolled back – instead of increased – in the 2012 legislation. Panelists will also weigh in on the importance of reforming the farm bill process itself, and will answer questions from the audience. Sherry Jones, an award-winning filmmaker and friend of St. Mary's College and the Center, will moderate the panel.
The Center for the Study of Democracy is a non-partisan, non-profit 501(c)(3) org-anization devoted to promoting education and discussion on both policy and political issues of interest to St. Mary's College, Historic St. Mary's City, and Maryland citizens.  Visit www.smcm.edu/democracy to learn more.  For more information call 240-895-4215.
This event is free and open to the public.
Source: St. Mary's College