SMHEC Open House Set April 5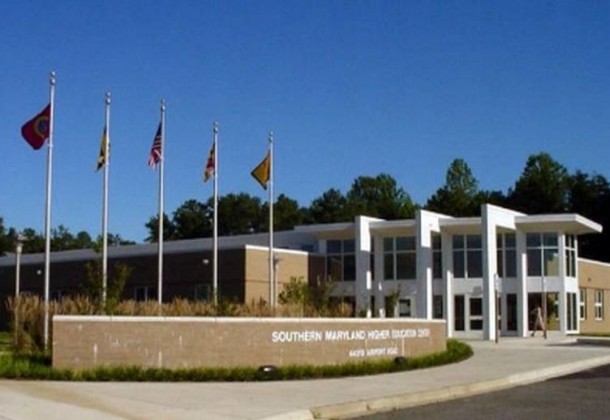 Hoping to further your education? There's no need to travel outside of the region for access to some of the best schools in the country. The Southern Maryland Higher Education Center offers more than 90 degree programs including bachelor completion degrees, doctorates, and more than 50 master's degrees. Learn about them and more at the center's open house from 4 to 7 pm Wednesday, April 5, 2017.
The 24-acre campus is at 44219 Airport Road in California, Maryland.
SMHEC's university partners include Bowie State University, Capitol Technology University, Florida Institute of Technology, Johns Hopkins University, Notre Dame of Maryland University, University of Maryland College Park, University of Maryland University College, Webster University, Towson University, and Salisbury University.
Click here for a list of programs.
The Southern Maryland Higher Education Center acts as the campus for all of the classes for academic programs. It also has recently added new cybersecurity bachelor's and master's degrees from University of Maryland University College.
SMHEC offers classes in the evening hours and on Saturdays to accommodate the schedules of working people who are looking to further their educations.
The center gives students a way to complete a degree program at a world-class university without having to travel. This makes it possible to increase your growth and career potential while dealing with normal responsibilities and daily life. The center is constantly adding new partnerships and new degree programs, to fit the needs of the region's workforce. This helps both employers – who need trained staff – and employees – who can increase their value at the work place by getting the best training.
The education center makes it possible to Get Tomorrow's Degree Today. Find out more at the open house April 5.
For more information, call SMHEC at 301-737-2500.
The Southern Maryland Higher Education Center also offers conference space for groups from eight to 430 people in a central and easily accessible venue with plenty of parking. The spaces can be used for training and professional development, with a space to fit every need. The rooms include a computer with access to the Internet, LCD projector, and a screen, as well as a whiteboard and supplies. While the open house will focus on serving the needs of students, the SMHEC website can give you more information about the physical location of the center and how it can be used to fit your needs or the needs of your organization.
To learn more about the Southern Maryland Higher Education Center, visit its Leader member page.