Sheriff Thanks National Night Out Volunteers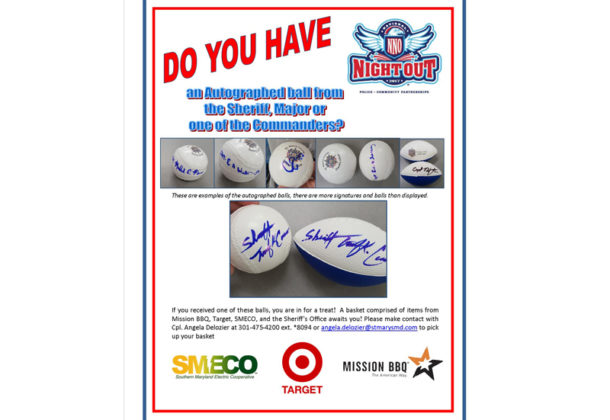 The St. Mary's County Sheriff's Office and Sheriff Timothy K. Cameron have expressed profound gratitude for the people who volunteered their time and participated in National Night Out on Tuesday, Aug. 1, 2017.
There were 19 St. Mary's County communities participating in the event, and a news release said the message was clear: safety, awareness, and neighborhood unity are vital. Also, the most important thing is the police-community relationships and citizen involvement that build strong and safe communities.
The news release thanks all of the individuals, community organizations, businesses, church groups, and district fire departments, for their show of support.
"You were a pivotal part of making National Night Out a success," the release states. "The spirit of neighborhood and partnerships was quite evident throughout the evening and could be seen and heard in the happy faces and laughter from both adults and children in attendance."
In addition to the press release, the Sheriff's Office Command Staff autographed a certain number of toy baseballs and footballs. Each toy was signed by all four of the commanders from each division in the sheriff's office. Several balls were also signed by the sheriff and the major. Anyone who received one of these balls is in for a treat. A basket comprised of items from Mission BBQ, Target, SMECO, and the sheriff's office awaits them.
Please contact Cpl. Angela Delozier at 301-475-4200, ext. *8094 or email angela.delozier@stmarysmd.com to pick up your basket.
For more about Lexington Park, visit the St. Mary's County Community Development Corporation's Leader member page.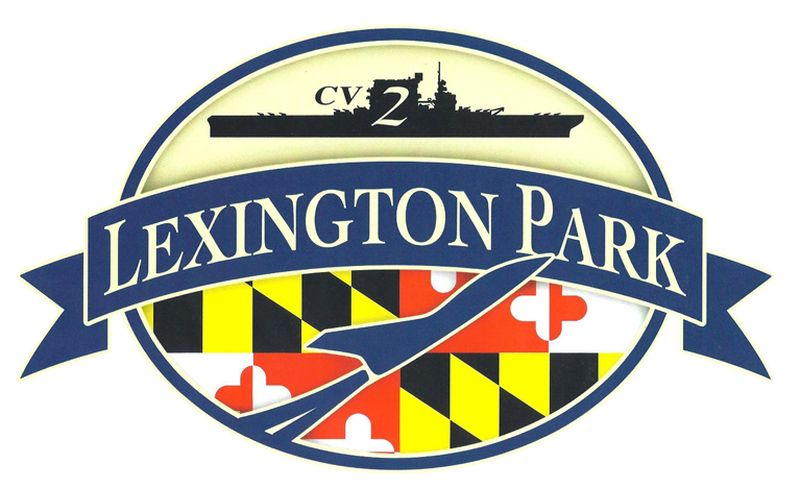 St. Mary's County Community Development Corporation
46940 South Shangri-La Drive, Suite 7
Lexington Park, MD 20653
301-863-7700