Restored DoD Funds to Reduce Civilian Furlough Days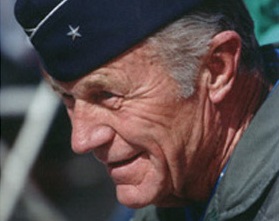 Morning Coffee is a robust blend of links to news around the Internet concerning the Naval Air Station Patuxent River economic community. The opinions expressed here do not necessarily reflect those of the Leader's owners or staff.

FCW reports potential $4 billion in restored DoD funds would reduce civilian furlough days.
Obama golfs for a "grand bargain" to reduce budget cuts, according to Intercept.
Pentagon's fine line: defending its policies and working with Congress to improve the process, says Politico.  (Paywall)
90-year-old Chuck Yeager tweets preference of F-15E over F-35, reports Nextgov.
NATO struggles with cyber security sharing across nations, reports Aviation Week.
A former Homeland Security official sees nearly infinite threats from Cyber Warfare, Nextgov reports.
NextGov.com says, China sees cyber as its weapon to attack the U.S. according to a Pentagon report.
First robotic aircraft passes "arresting gear" test at Pax, reports Breaking Defense.
FYI: AOL Defense is now Breaking Defense  following the sale of AOL trade media unit to Breaking Media.
National Guard and Reserve troops unable to return to work, file 15,000 complaints, reports Military.com.
VA medical-facilty construction costs skyrock reports Time.com  along with the Government Accountability Office report that documents it.
Even Jon Stewart has taken on the VA backlog, reported Nextgov.com.
NASA is seeking follow-on contract for $132 million simulation and software pact now held by L-3 Communications, reports Washington Technology.  (Paywall)
Coherent Technical Services, Inc. of Lexington Park, Md., is being awarded a $29,057,148 indefinite-delivery/indefinite-quantity, cost-plus-fixed-fee multiple award contract for support of emerging navigation technologies for air and shipboard command, control, communications, computers, intelligence, surveillance, reconnaissance system applications.  The contract includes project management, systems engineering, integration, requirements analysis, basic research, development, testing, and life-cycle sustainment of both software and hardware directly related to emerging and existing technologies.  This is a multiple award and one of two contracts awarded; both awardees will compete for task orders during the ordering period.  This three-year contract includes one two-year option which, if exercised, would bring the potential, cumulative value of this contract to an estimated $49,528,498.  Work will be performed in Lexington Park, Md. (80 percent); San Diego, Calif. (10 percent), and Los Angeles, Calif. (10 percent), and work is expected to be completed May 5, 2016.  Contract funds will not expire at the end of the current fiscal year.  Fiscal 2013 Research, Development, Test and Evaluation funds will be obligated against individual task orders as they are issued.