Have You Resolved to Get Fit?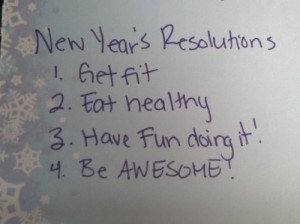 Posted by
The Art Park
Bay Leader
Every January 1 millions of Americans resolve to lose weight, get in shape, become more active, and embrace a healthier lifestyle. Are you one? If so, you might consider how you're going to stay motivated through the cold winter, and hot sticky summer!
With so many gyms, workout programs and activities to choose from, sometimes it's hard to decide where to start, let alone figure out what you're going to like. If you're looking for a cost-efficient, fun, and inclusive environment to begin your lifestyle makeover, you may want to consider CrossFit.
In the video below Jade Dunivant, co-owner of CrossFit PAX (CFP), talks about some of the reasons people are hesitant to try CrossFit, and why it is a good option. Mrs. Dunivant and the coaches at CrossFit PAX work hard to keep all of their members safe, happy and progressing.
Through CrossFit you can reap the benefits of a personal trainer without the hourly price tag, and you have a built-in support system. From posting daily workouts on their Facebook page, to offering yoga and children's and teen classes at the Bunker, the CFP Family works hard to include everyone.
Check out below to find out more about CrossFit, prices, personalized workouts, safety precautions and more.
[youtube=https://www.youtube.com/watch?v=LQ8goc5d5YQ]